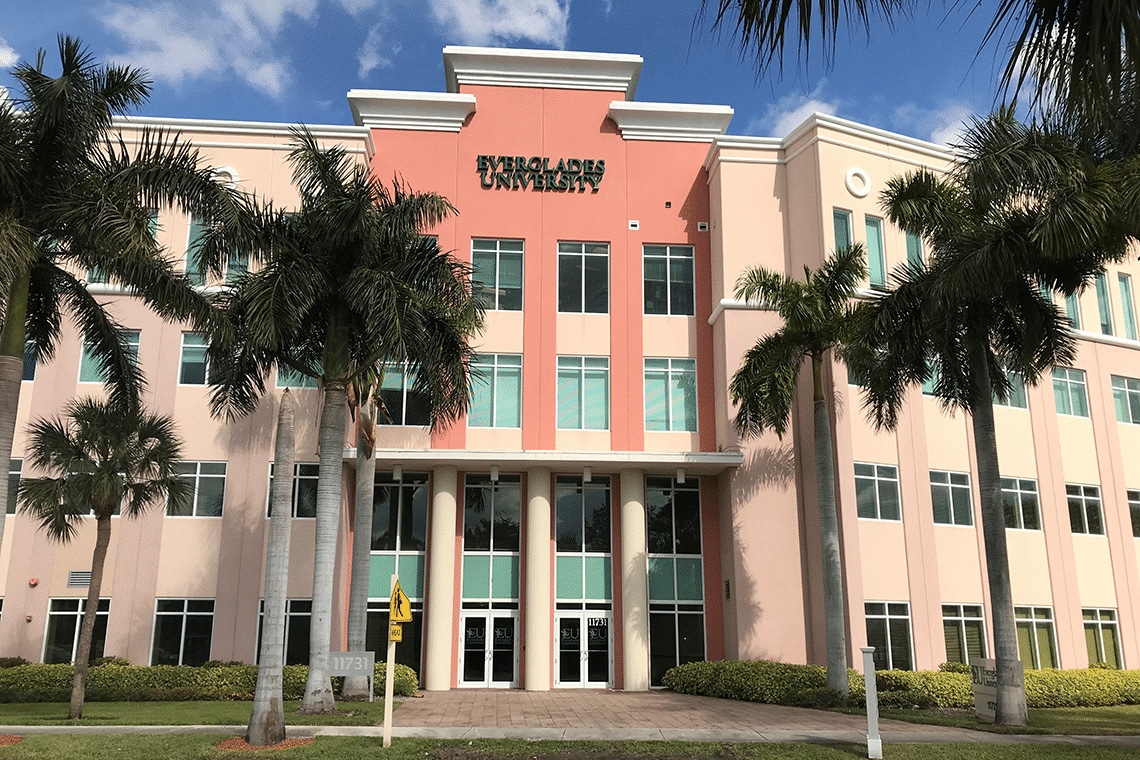 Miami Off Campus Instructional Site
The Miami off-campus instructional site is located just off the Florida Turnpike and Kendall Drive on Mills Drive in a spacious 24,404 beautifully remodeled facility located at the Palms at Town and Country shopping district and restaurant center. The facility features a bookstore, student lounge with an outdoor patio eating area, library, administrative offices, computer lab, and stadium seating classrooms with wireless technology. The Miami Campus is conveniently located next to the Miami International Airport and is also easily accessible from both Broward County as well as Monroe County. Miami is a major center, and leader in finance, commerce, culture, media, entertainment, the arts, and international trade. In 2012, Miami was classified as an "Alpha- "level world city in the World Cities Study Group's Inventory. Miami is nicknamed the "Capital of Latin America" and is the largest city with a Cuban American plurality.
Over 7 miles of Beaches. 3 Golf Courses. 20 Parks. Art and Culture. Dining and Nightlife. World-Class Shopping. An island city of just 7.1 square miles that separates Biscayne Bay from the radiant blue waters of the Atlantic. Miami Beach is seen as a trend-setting arts and entertainment Mecca, and a shopping and cultural wonder by visitors, world travelers, celebrities and locals alike. Miami Beach has always been a tourist-friendly vacation hot spot, but the city offers so much more now. Miami Beach is no longer just a place to lay on the beach soaking up the sun, due to an economic boom that has sprung from the refurbishment of the Art Deco Historic District. From café's, clubs and shopping along South Beach's Ocean Drive, Lincoln Road, and Washington Avenue; the international hotels and restaurants of Collins Avenue and Middle Beach; to the re-emerging neighborhood in North Beach, Miami Beach offers visitors and residents a dazzling array of amenities to enjoy.
At Everglades University, students have access to several levels of student support. Online trainers and a help desk are ready to help with technology issues during normal business hours. Instructors and administrators are available by phone or e-mail to answer questions and guide you. Free online tutoring is available through Smarthinking, an online academic tutoring service for all subject areas as well as writing. The online library, available 24/7, provides access to a unique collection of electronic books, journals and academic databases.