Tampa Off-Campus Instructional Site
Our Tampa off-campus instructional site is located right off the 275 interstate and just minutes from US Highway 589, Route 60, on Kennedy Boulevard across from West Shore Plaza and 2 miles south from International Mall. The 21,000 square foot facility features classrooms designed for an ideal learning environment: 17 classrooms, 15 offices, a library, a computer lab, a bookstore and 2 student lounge areas. The new location offers a convenient option for those located in the City of Tampa as well as neighboring counties of Hillsborough, Pinellas, Pasco and lower Polk counties.
The hip, urban heart of Florida's Gulf coast beats in Tampa Bay. Discover blue skies and sunshine, a sparkling waterfront, world-class chefs, family fun, and a century of Cuban culture – all in Florida's most diverse travel destination. In Tampa Bay, our hospitality is as warm as our weather.
The City of Tampa is the largest city in Hillsborough County, is the county seat and is the third most populous city in Florida. It is located on the west coast of Florida, approximately 200 miles northwest of Miami, 180 southwest of Jacksonville, and 20 miles northeast of St. Petersburg. The population of the city represents approximately one-third of the total population of Hillsborough County. Tampa's economy is founded on a diverse base that includes tourism, agriculture, construction, finance, health care, government, technology, and the port of Tampa.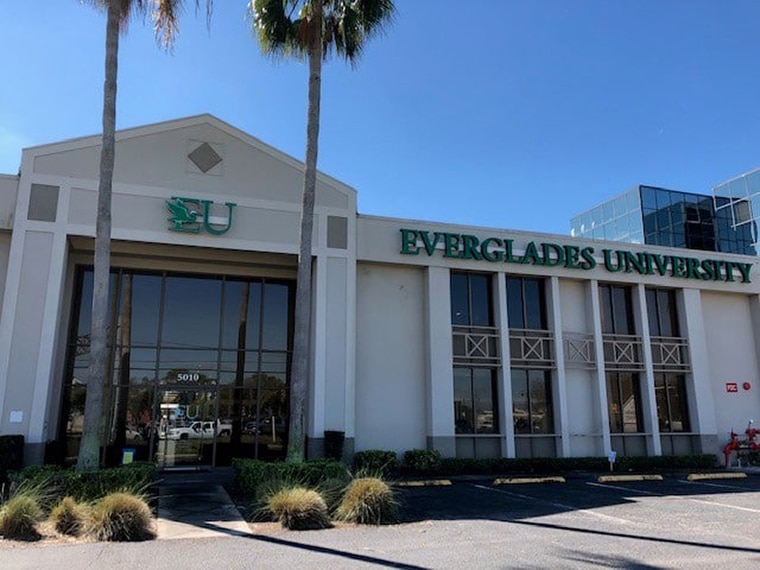 At Everglades University, students have access to several levels of student support. Online trainers and a help desk are ready to help with technology issues during normal business hours. Instructors and administrators are available by phone or e-mail to answer questions and guide you. Free online tutoring is available through Smarthinking, an online academic tutoring service for all subject areas as well as writing. The online library, available 24/7, provides access to a unique collection of electronic books, journals and academic databases.