Online &
On Campus

Program Length:
12 Months

Number of Credits:
36
The curriculum is designed to allow the students to earn the Master's Degree in Leadership and to provide students with the knowledge they need to lead people, teams, or organizations in any context. The program emphasizes the training, development, and management of teams, as well as the communication and decision-making skills required to inspire others and effect real change at any level. The program prepares students with theoretical foundations in the study of leadership and uses case studies to examine contemporary topics and issues that affect successful leaders in the real world.
MASTER'S DEGREE IN LEADERSHIP DESCRIPTION
The Master's Degree in Leadership curriculum is designed to create leaders with practical knowledge applicable to a variety of professional, personal, and civic environments, and enable graduates to apply their knowledge to effect real change and transformation. The program is designed to provide the necessary skills and strategies to support the goals of its graduates in becoming the next generation of leaders, whether they are interested in moving up to the next level in their current occupations, or embarking on a new path in their careers.
PROGRAM OBJECTIVES
The Master's Degree in Leadership seeks to provide students with a broad view of the meaning of leadership. The degree is designed to prepare students to apply theories of leadership to real-world situations. Graduates will be prepared to inspire teams, and create change in organizations, and model leadership in contexts of all types.
PROGRAM OUTLINE
To receive a Master's Degree in Leadership, students must complete 36 credit hours as described below. The length of the program is approximately 12 months or 48 weeks (this will vary if a student transfers in credits).
| | |
| --- | --- |
| CIS5026 I.T. Applications in Management Decisions | 3.0 credit hours |
| GEB5895 Business Policy and Decision Making | 3.0 credit hours |
| MAN5146 Introduction to Leadership Theories | 3.0 credit hours |
| MAN5147 Leadership Skills for Managers | 3.0 credit hours |
| MAN5243 Leadership and Communication | 3.0 credit hours |
| MAN5244 Advanced Organizational Behavior | 3.0 credit hours |
| MAN5305 Human Resource Management | 3.0 credit hours |
| MAN5785 Contemporary Topics in Leadership | 3.0 credit hours |
| MAN6048 Team Management | 3.0 credit hours |
| MAN6285 Leading Organizational Change | 3.0 credit hours |
| MAN6351 Training and Development | 3.0 credit hours |
| MAN5950 Graduate Leadership Capstone Course | 3.0 credit hours |
Why EU?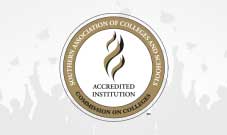 Accredited University
Everglades University is accredited by the Southern Association of Colleges and Schools Commission on Colleges (SACSCOC) to award bachelor's and master's degrees.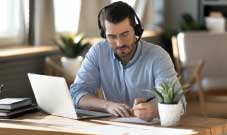 100% Online Option
Option Flexible learning schedules fit for adult learning.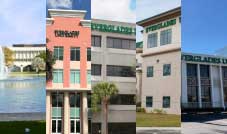 Multiple Campus Locations for In-Person Learning
5 campus options to choose from: Boca Raton, Miami, Orlando, Sarasota, Tampa.
Testimonials