Online &
On Campus

Program Length:
12 Months

Credit Hours:
36
CONCENTRATION IN HUMAN RESOURCES MANAGEMENT
The curriculum is designed to allow the student to acquire a Master's Degree in Business Administration as well as prepare him/her for a career in business. This degree will prepare the student for a career beyond entry-level in business or management.
The program leading to the Master's Degree in Business Administration (MBA) has been designed to provide students with the opportunity to apply advanced theoretical concepts and knowledge from all functional areas of business through an analytical, decision-making process which focuses on solving practical problems. Students in the MBA program acquire new knowledge and use this knowledge to efficiently access and retrieve information through technology. The MBA program promotes the use of networking, leadership, an interpersonal competencies to develop and sustain effective relationships with peers, and to create an appreciation for the value of a diverse workforce.
MASTER'S DEGREE IN BUSINESS ADMINISTRATION DESCRIPTION
The MBA curriculum provides a challenging and creative learning environment with an intensive program of study that has a broad-based administrative emphasis. Recognizing that the management methods of tomorrow may bear little resemblance to methodologies in current use, the program emphasizes sound general principles and decision-making techniques that provide a base for continued learning and professional development rather than upon business procedures which are subject to obsolescence. The MBA-Concentration in Human Resource Management with courses such as Employment Law, Recruitment, Selection and Placement, and Training and Development will strengthen graduates business and management skills with an emphasis on human resource management.
PROGRAM OBJECTIVES
The Master's degree in Business Administration seeks to provide students with a well-rounded view of the purpose, operation, and management of business entities. Graduates will be able to understand how analytical tools apply to business policy and decision making as well as be able to understand management theory and organizational behavior. Graduates with a Master's Degree in Business Administration will possess the skills to explain how economic and financial events impact business decision making.
PROGRAM OUTLINE
To receive a Master's Degree in Business Administration students must complete 36 credit hours as described below. The length of the program is approximately 12 months or 48 weeks (this will vary if a student transfers in credits).
| | |
| --- | --- |
| Accounting for Decision Makers | 3.0 credit hours |
| Leadership Skill for Managers | 3.0 credit hours |
| Managerial Finance | 3.0 credit hours |
| Human Resource Management | 3.0 credit hours |
| Marketing Management | 3.0 credit hours |
| Applied Managerial Statistics | 3.0 credit hours |
| Business Policy and Decision Making | 3.0 credit hours |
| | |
| --- | --- |
| Advanced Organizational Behavior | 3.0 credit hours |
| Employment Law | 3.0 credit hours |
| Recruitment, Selection and Placement | 3.0 credit hours |
| Training and Development | 3.0 credit hours |
| | |
| --- | --- |
| Graduate Business Capstone Courses | 3.0 credit hours |
| | |
| --- | --- |
| TOTAL CREDITS REQUIRED AS DESCRIBED ABOVE | 36 Credits |
Why EU?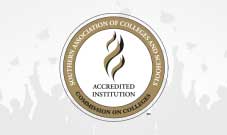 Accredited University
Everglades University is accredited by the Southern Association of Colleges and Schools Commission on Colleges (SACSCOC) to award bachelor's and master's degrees.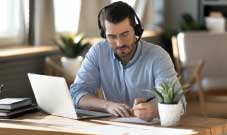 100% Online Option
Option Flexible learning schedules fit for adult learning.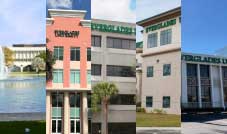 Multiple Campus Locations for In-Person Learning
5 campus options to choose from: Boca Raton, Miami, Orlando, Sarasota, Tampa.
Testimonials