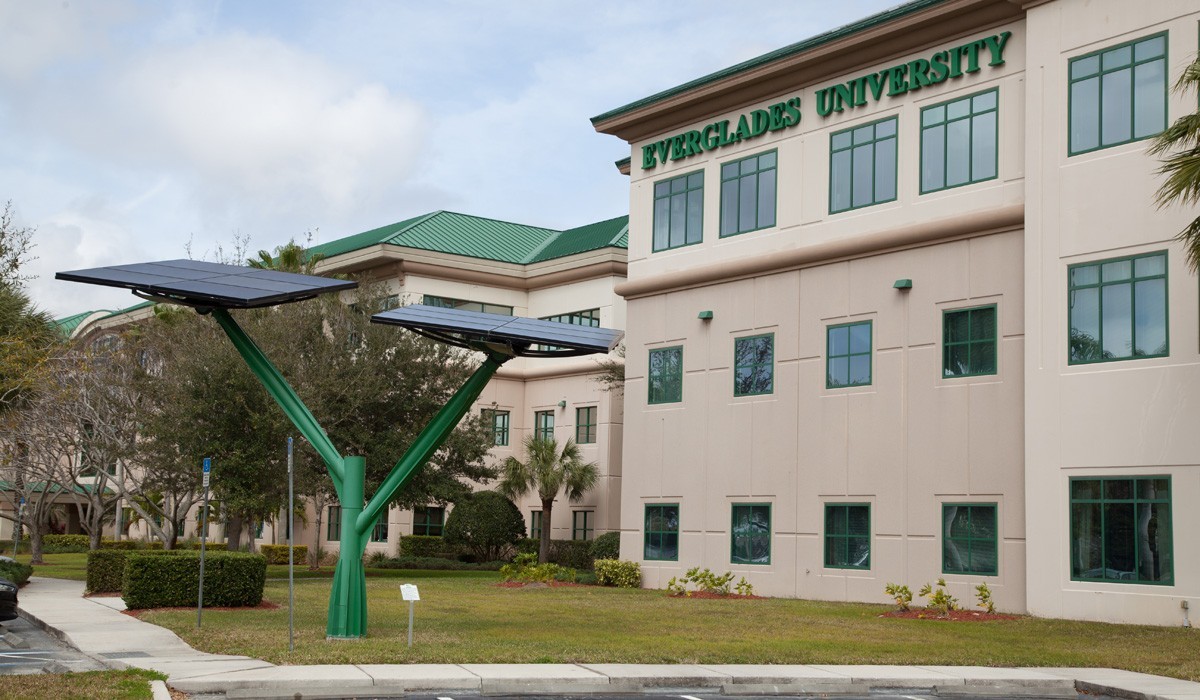 Sarasota Branch Campus
The Branch campus of Everglades University, located in Sarasota, is in a spacious three-story building just off I-75 and University Parkway. The building has over 75,000 square feet of which the university occupies approximately 43,000 square feet of space. This includes well-lit classrooms, two computer labs, and a student lounge. The Sarasota Campus shares a spacious library with a relaxing study area and a large auditorium with state-of-the-industry technology with Keiser University. The campus is surrounded by a beautiful landscape of 20 plus acres bordered by Lake Osprey. Everglades University holds a membership with Sarasota County Green Business Partnership
Everglades University seeks to add an off-campus instructional site of the Sarasota Branch Campus in Tampa, Florida. The address of the facility is 5225 Memorial Highway, Tampa, Florida 33634.
Residential housing is not available through Everglades University.
At Everglades University, online students have access to several levels of student support. Online trainers and a help desk are ready to help with technology issues during normal business hours. Instructors and administrators are available by phone or e-mail to answer questions and guide you. Free online tutoring is available through Smarthinking, an online academic tutoring service for all subject areas as well as writing. The online library, available 24/7, provides access to a unique collection of electronic books, journals and academic databases.