Your Ultimate Guide to Starting a Career in Aviation
Are you interested in getting into the aviation industry but don't know where to start? This guide is an excellent starting point for figuring out what you want to specialize in and what kind of career prospects are available for you.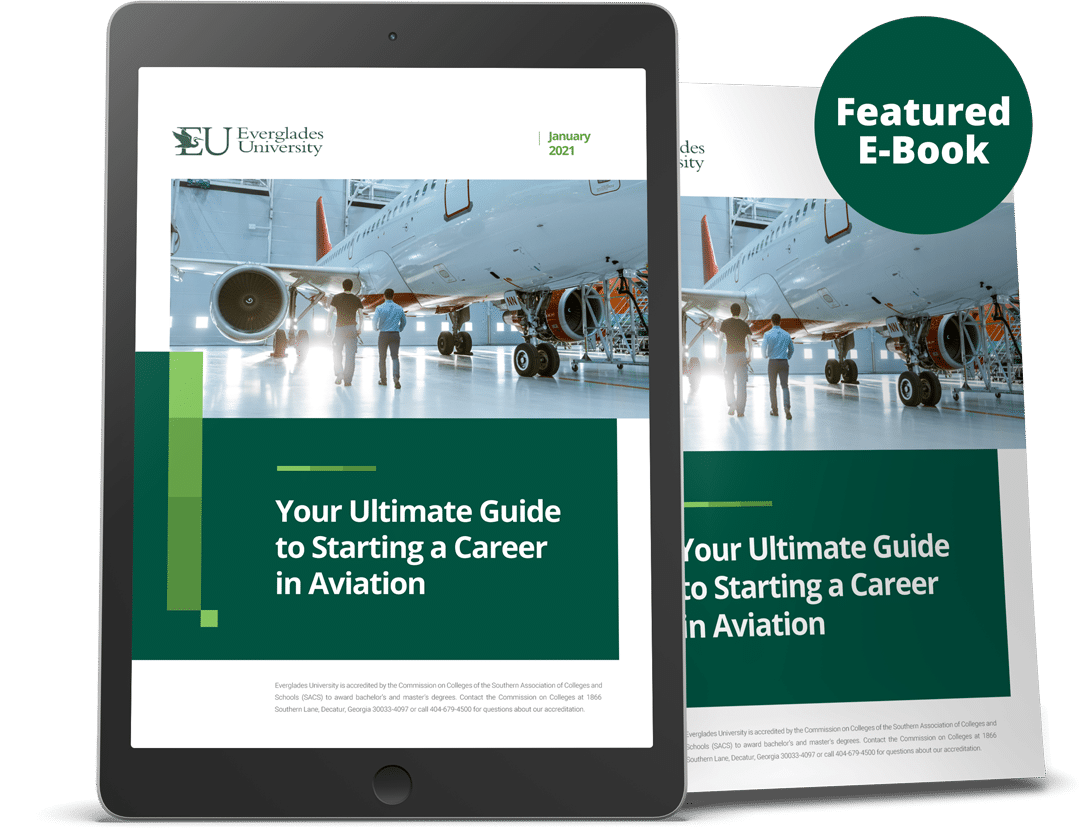 Graduates with aviation degrees can find jobs in aviation management, airport operations management, flight operations management, aviation safety and security, unmanned aerial systems, aviation/aerospace companies, and the military, just to name a few.
The aviation degree programs at Everglades University accommodate those new to the aviation field and seasoned professionals who want to grow their careers. Regardless of your starting point, our aviation management programs can prepare you for many diverse job opportunities in this exciting field. Read our eBook to find out everything you need to know when beginning a career in aviation.