The world is your oyster with a business administration degree. No matter your interests, whether they are finance, animals, clothing, or cars, the world needs professionals who know how to run a business successfully. The reason so many students choose business administration careers is that it opens so many doors to a wide range of opportunities and businesses. You can learn how to keep a company's doors open and tailor your degree to the business sector that excites you. Read more about these top careers in business administration that you can secure with a degree from Everglades University.
Become a Business Manager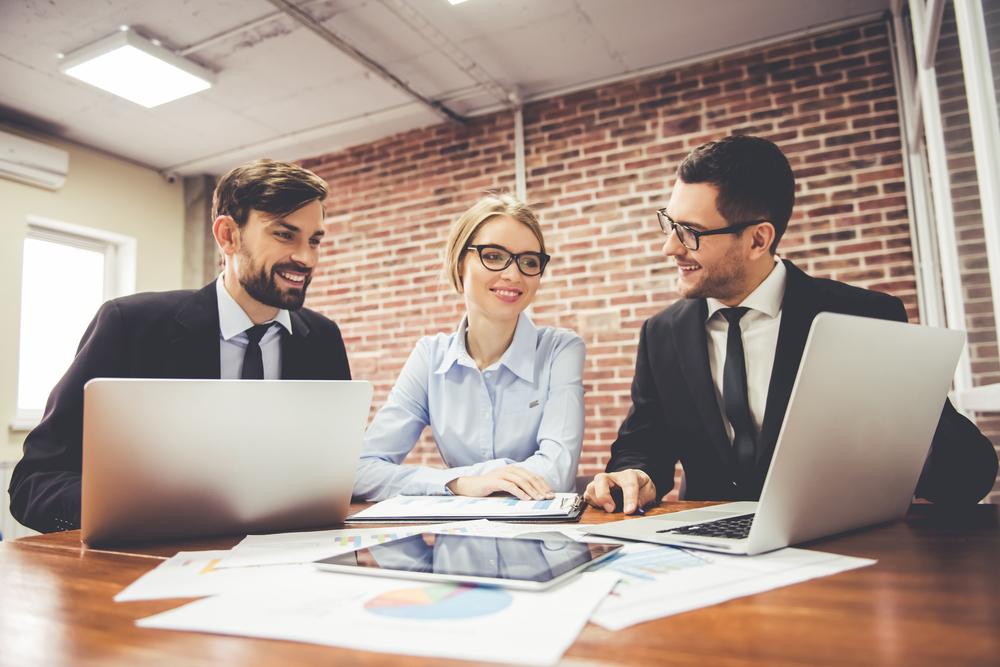 Becoming a manager means that you help lead a team of others working towards the same goal. A business administration degree gives you the knowledge and education to successfully manage a group of co-workers. Business managers should be great communicators and enjoy working with a wide variety of people. Most successful business managers are extroverted and love interacting with others.
Sales Manager
If you love making a sale and get excited about record sales numbers, becoming a sales manager may be the perfect fit for you.
1. Duties of a Sales Manager
No matter what size of the company you choose, every business needs to have strong sales to stay in business. Sales managers help lead the company's sales team by setting goals, monitoring sales progress, and projecting for the future. 
2. Expected Sector Growth
The overall projected growth for sales managers is 5% from 2014-2024.
3. Educational Requirements
Sales Managers should have a degree in Business Administration. Some employers will also employ sales managers with degrees in Statistics. Higher education is an option for sales managers but usually isn't required for a long career.
Marketing Manager
If you enjoy a mix of business and psychology, a career as a marketing manager may be a good fit for you. Advertising and marketing are part of the classwork that you will learn with a business degree from Everglades University. 
1. Duties of a Marketing Manager
Telling consumers about your product is a massive part of a business administration career. Marketing managers put their marketing classes from Everglades University to good use by understanding consumers' logic and thought processes. Many business administration students enjoy learning about psychology that plays a significant role in business marketing.
Marketing managers set marketing goals, organize a marketing strategy, and monitor the marketing plan's progress. They also help to negotiate contracts with multiple vendors and help launch new ideas and products. 
2. Expected Sector Growth
It is estimated that the need for more marketing managers will skyrocket up to 8% through 2024. 
3. Educational Requirements
Most employers require that a marketing manager has a degree in Business Administration or Marketing. Some may want you to continue your education to earn a Master's degree in Marketing if you find that this job is a good fit.
Financial Manager
Many graduates with a Business Administration degree choose to work towards becoming a financial manager. With a sizable average salary, financial managers have a secure economic outlook.
1. Duties of a Financial Manager
Accounting knowledge is a vital part of a career as a financial manager. This position focuses on market trends, financial details, and all things financial for the company.
2. Expected Sector Growth
Higher education will also help boost overall salary. Financial managers' need is projected to grow an average of 16% through 2024, which is significantly more than the national average.
3. Educational Requirements
Earning a Business Administration degree is the minimum requirement to become a financial manager. Many employers will want to focus on accounting and may even require a Master's Degree in Accounting. 
Become an Analyst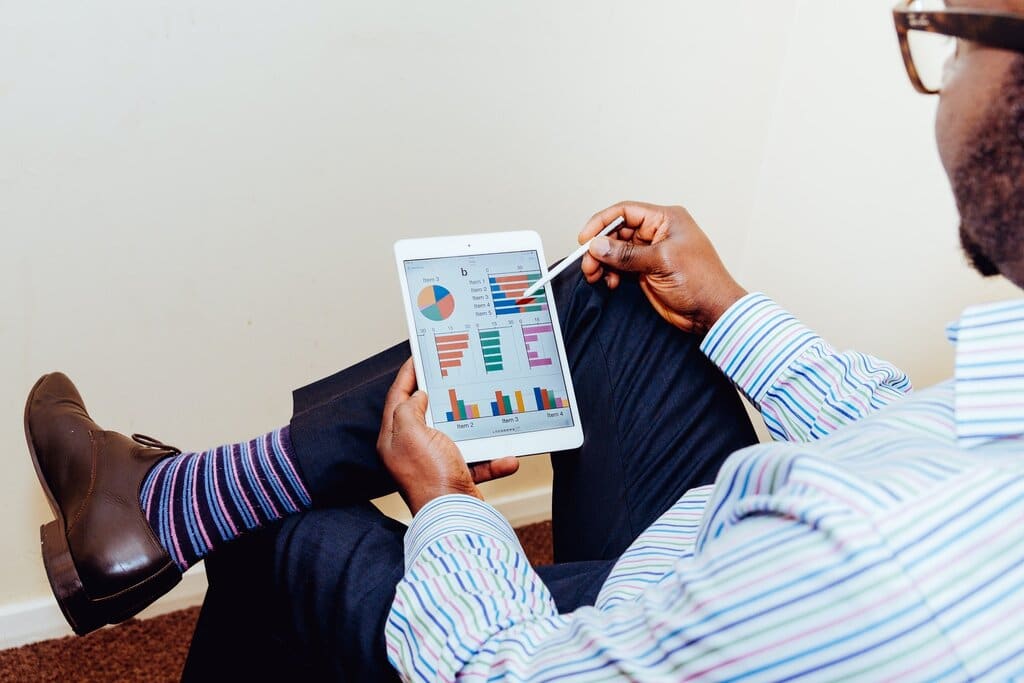 While most business majors are outgoing, there are lucrative careers for those who are a bit more introverted. Businesses can't function and grow without the overarching review of finances. Becoming an analyst helps keep companies growing and can be the perfect fit for many graduates.
Financial Analyst
Enjoy learning about market trends? Everglades University graduates with a degree in Business Administration can enjoy a long career as a financial analyst. 
1. Duties of a Financial Analyst
Financial Analysts focus on the overall finances of the company and dive deep into what the numbers mean. They spot trends in the business sector and analyze the data from financial investments to grow the company. Financial analysts use ratios and metrics to gauge companies and industries. They love numbers and finding the relationship between different sets of data to provide financial recommendations.
2. Expected Sector Growth
The need for financial analysts should grow up to 6% through 2026.
3. Educational Requirements
Most employers hire graduates with a degree in Finance or Business Administration for financial analyst positions. Specializing in finance, or earning a minor in finance, can also be beneficial. Some employers may require a Master's Degree in Finance as well.
Accountant
Choosing to become an accountant with a Business Administration degree is an excellent option for those graduates who love working with numbers, finding budgetary errors, and saving for the future.
1. Duties of an Accountant
Ledgers, budgets, and numbers are all aspects of a career as an accountant. Not only do accountants help find the money to finance the grand ideas of other Business Administration majors within the company, but they also help keep the company in line. A large part of an accountant's duties is to ensure that the company follows all laws and regulations. Accountants provide financial information to co-workers and leadership to help move the company forward.
2. Expected Sector Growth
Accountants are needed in a wide range of businesses and could make more or less depending on the company's size. The need for accountants should grow up to 6% by 2026, which is slightly less than the national average.
3. Educational Requirements
Many accountants have a degree in Accounting or Business Administration. Graduates with a Business Administration degree may also choose to complete voluntary accounting certification to show potential employers. Those accountants who file with the Securities and Exchange Commission (SEC) require a Certified Public Accountant license. 
There are plenty of reasons and options to earn a Business Administration degree from Everglades University. Graduates of all personality types and specialties should have multiple career opportunities after graduation. Consider earning your Business Administration degree either on campus or earn your degree online with Everglades University for a secure and exciting career.
How Everglades Prepares You With the Skills to Excel in the Business World
At Everglades University, we work with traditional and non-traditional students to build the education of their dreams. Finding your dream job in the business world starts with getting the education you need. Our programming is designed to help you excel through varied course delivery, quality programming, and our experienced faculty.
Online or In-Person Classes
Not all students can drop everything and attend classes during regular business hours. Sometimes students are working full-time already or have other family obligations that put off their dreams' education. At Everglades, we have made our business degrees available online as well as in person.
This means that students can attend from the comfort of their own home no matter their other obligations. Students can get their coursework done any time of day or night, ensuring that more people have the opportunity to go after their dream jobs! The future is innovative, and so is your next college degree.
Quality Programming
Choosing the right business school might seem complicated until you start looking into the school's quality overall. At Everglades University, we strive to be the best at what we do, and our awards prove it. Our most notable recognition awards include being ranked #1 in Best Fully Online Colleges by Stacker.com.
Our management and business degree programs are consistently ranked high nationwide, including being ranked #18 of the top Colleges in the State of Florida. Staying highly rated is just part of the job for us. We are always committed to developing degree programs that are in high demand. Our staff and faculty work closely with one another to ensure the highest programming level regardless of your degree program.
Experienced Faculty
Our courses and the school's awards wouldn't count for much if we didn't have a highly experienced faculty too! Professors have real-world experience and knowledge that they bring into the courses. This isn't dull book learning. At Everglades, you will get hands-on coursework that prepares you for what the real world has in store for you.
Your teachers stay up to date on the latest business trends and teach with the future in mind. Students graduate prepared for management positions instead of entry-level work because of the high level of experience their teachers bring to the classes. 
Faculty and advisors work with students from day one to develop their study program and implement learning opportunities to maximize their degree.
At Everglades University, everyone wants you to succeed! From the day you apply to the day you graduate, you will be surrounded by staff and faculty that genuinely care for you and your goals. Get started today by contacting us. We look forward to helping you take the first step in your business degree.