What is the best college in Miami?
There's no right or wrong answer to that question. At the end of the day, it is wherever you as a student feel most comfortable in achieving your academic goals. 
You've taken your entry exams, applied to your colleges and earned our acceptance letters. Or maybe you're deciding on where to cast your hook. Whatever the case, picking the right college for you can prove to be quite a challenge that requires plenty of consideration. After all, who would want to invest their time and money into an institution that ends up being a weak fit? 
Regardless, there's no doubt the college admission process is an exciting time. We're here to help you find your way by breaking down 5 reasons why Everglades University is the best college in Miami. 
1. Rich Floridian History 
Everglades University is the best college in Miami because it is a Florida college through and through. 
Originally known as American Flyers College, EU started out as an aviation school in Pompano Air Park, FL before being renamed to Everglades College and relocated to Fort Lauderdale in 1998. By 2002, Everglades College was recognized as a not-for-profit (c) (3) corporation by the Internal Revenue Service. Everglades College, Inc. became independently operated by a Board of Trustees.
The institution renamed itself as Everglades University in 2003. A year later, the main campus relocated to Boca Raton, FL, becoming the Everglades University students know and love. Today, Florida is home to five separate EU campus locations!
2. A Diverse Array of Majors 
On the academic front, with the 1998 rebranding came a change in educational offerings. To better suit the needs of the community, EU (Everglades College at the time) added a slew of Bachelor of Science degree programs. In 2002, EU became one of the first colleges in the U.S. to offer a major in Alternative Medicine. 
Today, Everglades University is proud to offer students degree programs at both the undergraduate and graduate levels. When it comes to majors, Everglades University has something for everyone. Our unique majors include:
From Public Health Administration to Entrepreneurship,  explore a full list of our degree programs and see which is the best fit for you. 
3. Location in the Suburbs of Miami
Worried about moving away too far from home? Or maybe you want to get out of your city but stay in your home state of Florida. If you're an out-of-state student, perhaps you want options on which Floridian city would be the best pick. 
Everglades University is the best college in Miami because it offers the best of both worlds: our Miami campus is based in the bustling suburb of Kendall, which offers a quaint getaway from the busy streets of the inner city.  
The facility is conveniently located just off the Florida Turnpike and Kendall Drive in a spacious 24,404 remodeled facility located at the heart of Kendall in Kendall Village. It is nestled between popular restaurants, bars, stores, and a Regal Cinemas movie theater. 
The Miami campus features several spots for students to lounge or get some work done, including:
Bookstore

Student lounge with an outdoor patio eating area

Library

Administrative offices

Computer lab

Stadium seating classrooms with wireless technology
The Miami Campus is conveniently located next to the Miami International Airport and is also easily accessible from both Broward County as well as Monroe County. It is only 30 minutes from the beach!
Not sold on Miami? The college has a total of five physical locations throughout the state of Florida as well as an online division. The campuses include:
The best part? Each city is unique and geographically separate from the next. We aim to accommodate the needs and interests of our students, which is why we offer ample options. 
Are you looking to live in a big city by the beach? Miami or Tampa is your best bet. Do you prefer that small-town atmosphere? Boca Raton and Sarasota are charming seaside towns. Want to go to a different theme park every weekend? Orlando is the epicenter of tourism and fun. 
If you prefer having the flexibility to stay home and learn online, Everglades University also has an online division dedicated to ensuring remote students have a fulfilling learning experience on par with that of a classroom. 
4.Experienced, Hands-On Departments 
Everglades University understands the importance of having a hands-on team with years of experience in their careers to assist students with their education. Here's how we ensure we pick the best of the best. 
Dedicated Financial Aid Team
Let's face it: higher-level education can be pretty expensive. Everglades University understands that each student is unique in their financial situation and not everyone can afford to cover the cost of tuition out-of-pocket. This is why our financial aid department aims to meet the difference between a student's personal resources and his/her actual needs in terms of education costs. 
Students can apply to the Free Application for Federal Student Aid to see where they fall in terms of financial aid. Everglades University also offers grants and scholarships for those who qualify. 
Should you have any questions or concerns, our full-time Financial Services Department is available to help.
Talented Faculty 
An institution is only as good as its leaders. Everglades University is honored to have a team of experts in their field teaching students and preparing them for successful careers. Our educators carry years of experience and hold degrees of the highest levels:
Ph.D.

M.B.A. 

D.C.

D.B.A.

M.S.

M.S.C.M.

M.A.S.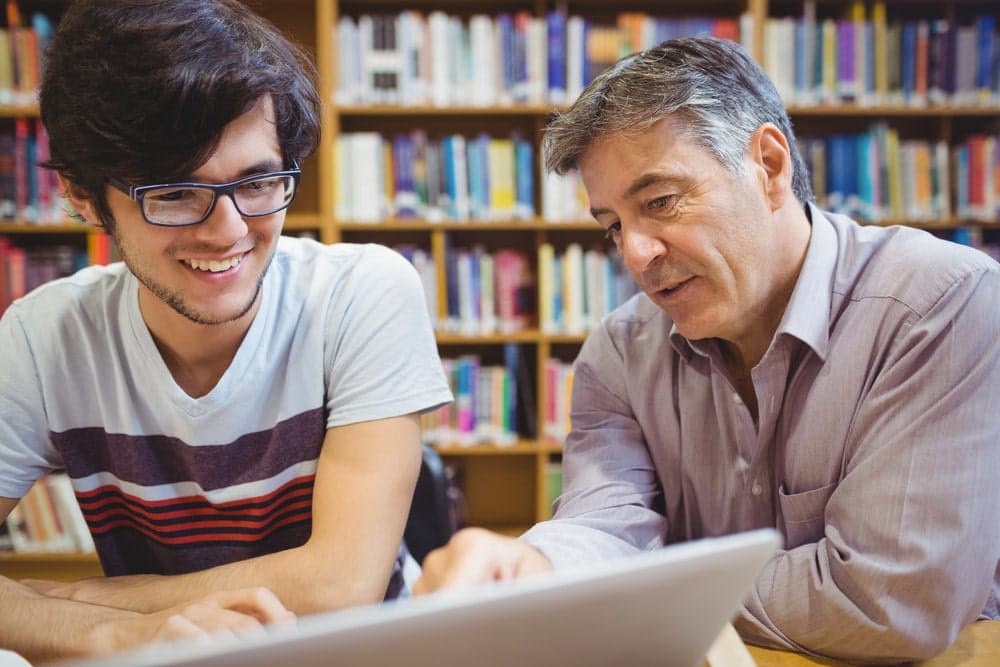 Meet our faculty to get a better idea of the educators behind our programs.  
5.Several Awards and Recognitions
Everglades University is proud to have earned numerous awards and recognitions throughout the years. This recognition has empowered us to continue with our dedication to education of the highest quality and is the reason why we call ourselves the best college in Miami.
As we wrap up 2019 and push forward into 2020, Everglades University is honored to be recognized with the following awards under our belt:
#16 for the Best Online Colleges in Florida (Study.com)

#4 among Best Online Aeronautics/Aviation Degrees (OnlineSchoolsReport.com)

#52 in Regional Colleges South (U.S. News and World Report Best Colleges)

Ranked Among the Best Online Bachelor's in Environmental Science (OnlineSchoolsReport.com)

EU President Kristi Mollis Ranked by the Commonwealth Institute in 2019 Top 10 Women-Led-Not for Profit Organizations in Florida for the 6th consecutive year. President Mollis Ranked #4 in the state of Florida.
Check out a full list of our awards and recognitions from this year and past years. 
__
Still not sure if Everglades University is the best college in Miami? Are you torn about whether it is the right fit for you? We are happy to answer any further questions you may have. Contact our Admissions Office today to schedule a tour of our Miami campus or any of our other locations.