A Customized Curriculum for Improve Quality of Courses
Pearson announced a new partnership with Everglades University to develop an Introduction to Sustainability digital course. With a customized curriculum including U.S. Green Building Council (USGBC) aligned content, the course is designed to put students on the path to high demand careers in green energy and building design.
Offered online and on-ground, the course improves students' preparation for Leadership in Energy and Environmental Design (LEED) certifications in growing fields such as construction management; alternative and renewable energy management; environmental policy and management; land and energy management; and crisis and disaster management.
Upon completion of the course, students earn certificates of completion that can be featured in the form of digital badges and added to their resumes, demonstrating their education in and commitment to sustainability.
A Sustainability Course for Future Leaders in a Growing Field
The course was initially offered in March 2016 and is an integral part of the university's curriculum as a required course for undergraduate students in all degree programs. Ultimately, this partnership will benefit thousands of students, dozens of university staff and faculty members, and the community at large surrounding Everglades University's four geographic locations throughout the state of Florida.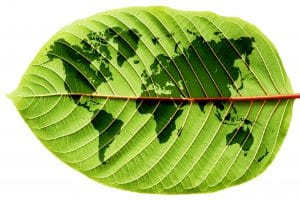 "Through our partnership with the U.S. Green Building Council and Pearson, we are improving the quality of our course offerings and student learning outcomes, thereby further educating, training, and certifying the future leaders in these growing fields," said Kristi Mollis, president and chief executive officer, Everglades University.
"We are excited to build on the success of our long-standing partnership with USGBC, as we collaborate with Everglades University to help learners become more employable in the green energy and building fields," said Leah Jewell, managing director of career development and employability, Pearson.
"With our team of subject matter experts, curriculum designers, and course developers, coupled with USGBC content, we are increasing access to quality higher education opportunities that can lead to successful careers."
Building on the university's existing course in LEED Certification and Green Sustainability designed to align with the USGBC's LEED Green Associate certification, this partnership supports the creation of further customized content that will improve students' preparation for a variety of LEED certifications.
About Pearson
Pearson is the world's learning company, with expertise in educational courseware and assessment, and a range of teaching and learning services powered by technology. Our mission is to help people make progress through access to better learning. We believe that learning opens up opportunities, creating fulfilling careers and better lives. For more, visit Pearson