As the world population continues to grow, many cities need to build and expand to help support growth. Construction projects pop up all over the place to create new buildings and roads to better the community. If you grew up fascinated by heavy equipment and smart design, construction management might just be the degree for you.
Earning an online construction management degree at Everglades University can help you reach your own goals and dreams regarding having a fulfilling career. Construction managers work with a large crew to help keep the project on track and budget. They have an overarching knowledge of construction and are also involved in the design and safety measures needed to complete a construction project. 
Learn more about how to get a construction management degree online to set you up for a successful career that you'll love.
Online Construction Management Degree Overview
Every project, large or small, needs a leader to help keep everything on track. Construction managers are responsible for keeping all of the moving parts of a project in line to meet the goal. 
Great Communication Skills
As a construction manager, you will manage many different crews and smaller projects that make up the overall larger project. Construction managers are known for their ability to manage people well and have excellent communication skills. Construction managers need to communicate with their crews, but they also directly report to the project owner with how the build is progressing. 
They are the primary contact between the project owner or financier and must communicate well between all of the groups involved in the project.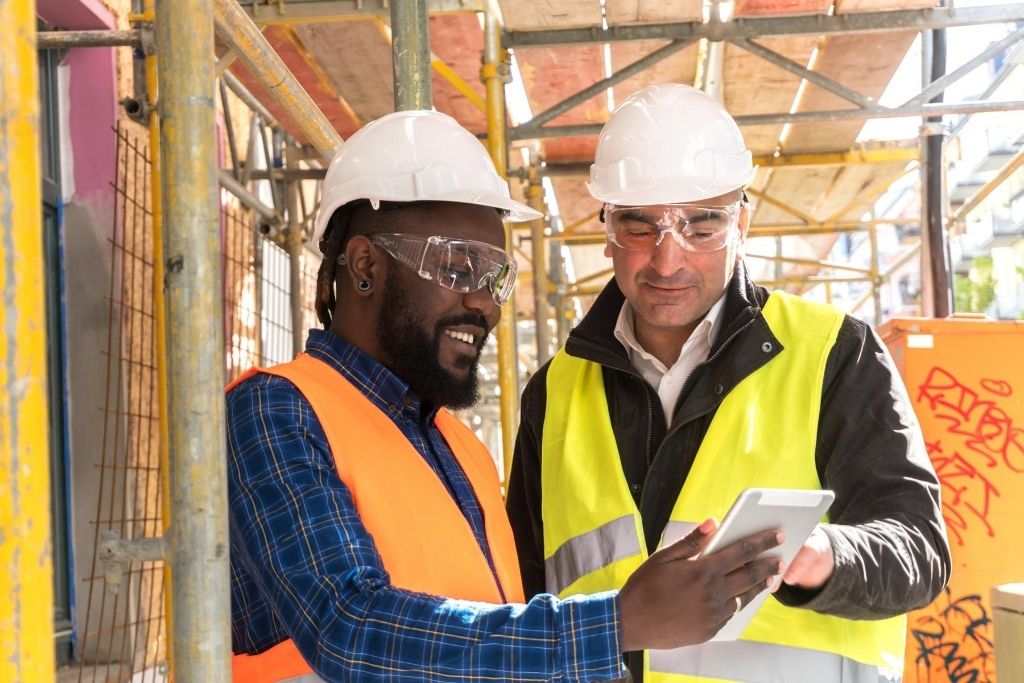 Overarching Construction Knowledge
Construction managers know everything involved to build a successful building, road, or bridge as well. They may not be experts in a particular field, but they have enough education and experience to understand how everything works together. Your online construction management degree focuses on learning all aspects of construction to help you in the field.
Excellent Time Management Skills
There is a constant clock ticking when it comes to any kind of construction project. Successful construction managers can see the big picture in terms of timing and how certain parts of the build must be completed before other parts can begin. Many different factors play into the timeline of a project, and construction managers must be proficient at managing it all. They can estimate how long it will take to complete a project and manage the many moving parts of construction to finish the job.
Online Construction Management Degree Courses
Earning a construction management degree online from Everglades University prepares graduates for a long and successful career. We offer two programs to help students gain knowledge and excel in their field.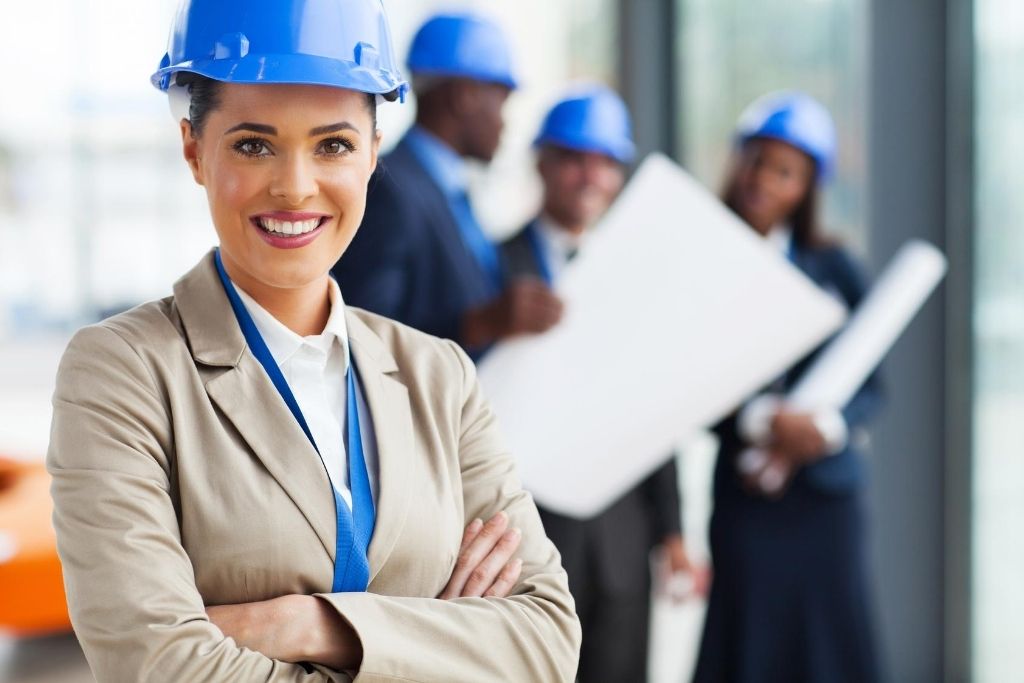 Undergraduate Courses
The Bachelor of Science Degree with a major in Construction Management is a 41-month, 123-credit-hour program designed to prepare students well for their careers. The program involves General Education Courses (30 credits) which cover areas of study like English, Math, Social Science, and more. 
You'll then go on to do your Lower Division courses, which total 18 credits and include classes like Construction Estimating, Introduction to Construction Techniques, and Introduction to Sustainability. These courses allow you to obtain the foundational knowledge in construction management that you'll need as you continue the program.
Next, you'll take your Interdisciplinary Studies courses, which are 21 credit hours in total. These include the following courses:
Macroeconomics

Mechanical/Electrical Systems

MEP Plans and Specifications

Building Construction Plans

Managing a Construction Business

Project Management for Construction

Accounting Principles I
Finally, you'll complete your 54 credit hours of Upper Division Required Courses. These courses are where you'll get in-depth knowledge about the various aspects of construction management to confidently complete the program and be ready for your career in the industry.

Codes and Standards

Soil Mechanics for Construction

Construction Ethics

Mechanical and Electrical Systems

Construction Contracts

Construction Cost Estimating

Managing a Construction Project

Construction Techniques of Superstructures

Mechanical Systems: Heating and Cooling

Construction Scheduling

Construction Layout Planning

Construction Safety

LEED Certification and Green Sustainability

Statics and Strengths of Materials

Construction Law

Concrete Masonry Design in Construction

Financial Control of Construction Organizations

Construction Management Capstone Course
Graduate Courses
For those students interested in furthering their career in construction management, Everglades University offers a Master's Degree in Construction Management. This 36-credit program is usually completed within 12 months:
Advanced Construction Estimating
Construction Scheduling and Planning Strategy 
Legal Aspects in Construction
Strategic Management of Construction Organizations
Construction Cost Analysis & Financial Control
Construction Productivity
Decision & Risk Analysis in Construction 
Developments in Construction Technologies
Alternative Project Delivery Methods
Entrepreneurship/Small Business Management/Leadership
Graduate Construction Management Capstone
What are the Prerequisites to Get This Degree?
To apply for an undergraduate degree program, students must meet the admission requirements that include high school graduation or GED requirements. Like the SAT or ACT, entrance tests are also commonly required to receive admission into any secondary education program. International students may have additional requirements as well.
Those graduate-level students wanting to take a master's course in construction management have additional requirements based on their undergraduate degree graduation. Some schools offer waivers to particular prerequisites, and the admissions office can help you find classes or courses if needed.
Students earning their bachelor's degree in construction management need to take the required general education courses for incoming first-year students. These courses are used as a foundation for higher learning and help students better understand the world. Degree programs often have specific GPA requirements based on these courses, so it is vital to do well in these foundational courses. Academic advisors are always available for those students who need extra help or assistance with classes or study skills.
Online Construction Management Degree Benefits
While both of these degrees are available on campus at Everglades University, they are also offered online to help students earn their degrees.
Earn a Degree Wherever You Live
Degrees are no longer only attained by moving to a college town and living with other students. You can earn your construction management degree online in the presence of your own home, no matter where you live! This option opens the doors for students from any city or state to learn and expand their construction management skills, no matter their location.
Earn a Degree On Your Schedule
While earning a degree online does take time management skills, you can complete many classes and assignments on your own time. You don't have to get ready and rush to study on campus but can instead listen to a lecture whenever it fits your schedule. Many students choose to take their classes and do homework after work or when the kids are in bed!
What Kind of Careers Are Available With an Online Degree in Construction Management?
Finding the perfect career as a construction manager is the primary goal of students in this degree program. Construction managers are widely needed all across the country, with a job growth rate of 8% through 2029. 
Careers in this field often include working on large construction projects in big cities. Construction managers work on-site and usually have a temporary office to work in when they aren't outside checking on progress.
Work for a Large Construction Company

Own Your Own Construction Company

Some graduates go on to work for themselves as they own their own construction company. These smaller companies often work on smaller-scale projects in a wide area.

Become a Construction Consultant

Some construction projects require the extra expertise of a construction manager in a

consultant role

. This career includes a lot of travel and involvement in different kinds of projects.

Work for the Government

Local, state, and federal government projects require construction managers to help build and maintain public projects. These jobs could include building structures, parks, or roads used by the public.
Earning an online construction management degree from Everglades University is an excellent option for those busy professionals or students who want to continue learning with convenience. No matter where you live, you can still access the many professors and staff that in-person students meet with every week. Begin your career in construction management by applying online for this degree program today!