Crisis and Disaster Management During Hurricane Isaac
A Case Study of Hurricane Isaac:
Eerily coinciding with the grim 7-year anniversary of the devastating disaster and aftermath of the infamous Hurricane Katrina that ravished New Orleans in 2005, Hurricane Isaac came ashore on the night of Tuesday, August 28, 2012.
The large, slow-moving storm loomed over the Gulf of Mexico for nearly a day before it finally hit, leaving a river of destruction in its wake.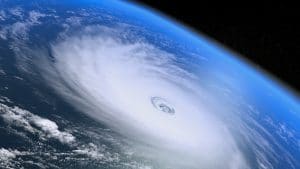 As it was labeled a mere Category 1 hurricane, few were prepared for the wrath of Isaac.
Many people chose to ride out the storm rather than heed the evacuation orders, thinking that if they could survive Category 3 Katrina, then Isaac would be little more than a breeze.
But Isaac brought the area a much bigger anniversary "gift" than the residents expected, soaking some cities with up to sixteen inches of rain and cutting power to nearly 100,000 homes and businesses in Louisiana alone and causing Billions in damages according to Time.
The city of New Orleans has emergency preparedness teams to thank for remaining above water during Isaac's pounding.
After the horrific aftermath of Katrina was finally over, crisis management officials put a fortified levee system in place to protect the city from another mass flooding.
There was extensive Crisis Management and Crisis Preparedness work for Hurricane Isaac.
Although recovery teams are in place to pick up the pieces of towns Isaac left in shambles, the hurricane season has only just begun.
Although meteorologists had initially predicted a mild season, they are now changing their tunes, saying that we can expect a more active season than normal this year.
Damages of Hurricane Isaac
Caused $2.5 Billion in damages
Death toll of 5 people
Damaged over 59,000 homes
Caused massive storm surge in over hundreds of thousands of homes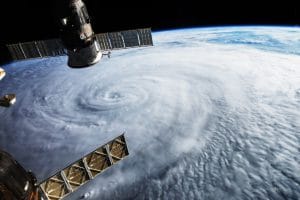 The Importance of Crisis and Disaster Management Experts During Hurricanes
When natural disasters such as hurricanes, tornadoes, floods, and even tsunamis take place, victims rely on crisis and disaster management experts to be there to not only save lives, but help put those lives back together during the aftermath.
These are the men and women who work behind the scenes, organizing rescue efforts, putting together teams of people to assist in recovery and clean-up, and putting preventive measures in place to protect lives and property from future damage.
Since natural disasters and other emergencies are not only common, but completely unpredictable, individuals trained in crisis and disaster management are vital within the emergency management career field.
Everglades University provides an emergency management degree program for those wishing to pursue this rewarding and potentially life-saving career.
The Bachelor of Science with a Major in Crisis and Disaster Management requires 123 credit hours consisting of classes such as
Crisis and Disaster Psychology
Community Disaster Mitigation and Recovery
Hazard Analysis & Risk Assessment
Many others
To find out more about this program, prospective students can view the full course details or request more information from the University.