Alternative Medicine Pain Management Funded by NIH
The National Institutes of Health (NIH) has announced an expansion of their Pain Consortium which will include 11 new institutions designated as Centers of Excellence in Pain Education (CoEPEs).
Seeking Help Through Alternative Pain Management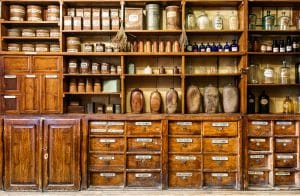 This recent development further reflects the NIH's commitment to learning more about chronic pain, its causes, and alternative pain management. Separate from the traditional approach of treating pain with prescription drugs, a practice which often leads to prescription drug abuse.
Last year, NIH funded studies on chronic pain to the tune of $386 million.
"While opioid pain medications have improved the quality of life for millions who suffer from pain, they can also produce harmful consequences, including addiction," says Nora D. Volkow, M.D., director of the National Institute on Drug Abuse (NIDA), the institute responsible for coordinating the project.
Opportunities Are On The Rise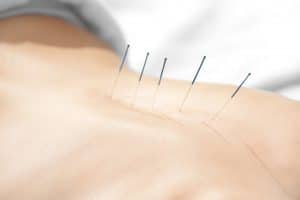 With approximately 100 million Americans suffering from chronic pain, the demand for alternative pain management is growing.
As people become more aware of the risks a continual regimen of prescription pain medication poses to their health and lifestyle, they are turning to complementary and alternative medicine.
Examples of Alternative Medicine Include
chiropractors
acupuncture
herbal remedies
massage therapy
nutritional approaches among many other nonconventional solutions
As a result, the field of alternative medicine is expected to grow at a rate faster than most other industries.
This according to the Bureau of Labor Statistics' Occupational Outlook Handbook which projects that by the year 2020, the demand for chiropractors will surge by 28% while massage therapy will see a 20% increase.
How Everglades Can Help
Everglades University offers a Bachelor of Science degree program in Alternative Medicine with courses related to these industries.
Courses include, but are not limited to:
Herbology and Botany
Nutrition and Aging
Dietary Influence on Disease
Introduction to Chiropractic
Detoxification and Healing
Traditional Chinese Medicine
Antioxidants
Principles of Acupuncture
To learn more, prospective students can view the full course outline or request more information by visiting Everglades University's website at www.evergladesuniversity.edu.
Sources:
Bureau of Labor Statistics: http://www.bls.gov/ooh/
National Institute on Drug Abuse: http://www.drugabuse.gov/news-events/news-releases/2012/05/nih-selects-11-centers-excellence-in-pain-education