Spending your time up close and personal with marine life, as well as mixing in a bit of business, is the perfect day for marine managers. Students who choose to get a marine management degree are those that love marine animals and the environment. 
Protecting marine ecosystems and wetlands is a natural focus of this degree as well. Working to keep our oceans safe from harm (both directly and indirectly) is the goal of any student with a marine management degree. Keep reading to learn more about what you can do with this major and how it can set you up for a long and meaningful career!
Marine Management Degree Overview
Let's take a look at the unique ways that marine management includes a mix of various skillsets to protect marine life and environments.
Environmental Science
Students who choose a degree in marine management will focus heavily on environmental science that involves marine, coastal, and wetland areas. Graduates will have the science-based knowledge regarding how these delicate ecosystems work as well as the amazing animals that live within them.
Natural Resource Management
Students also learn about how policies, regulations, and governments help to protect these marine environments. The emphasis on sustainable and ethical areas helps students learn how to make decisions that will prolong the health of marine ecosystems.
Business & Communication
Marine management students also learn the delicate balance of business and how to run a successful program using sound business practices. They must be excellent communicators, in both speaking and writing, to convey the importance of protecting marine wildlife and environments.
Marine Management Degree Program Details
Everglades University students can enroll in the Bachelor of Science Degree Program with a major in Marine Resources Management. 
Multiple Courses of Study
Students will learn about a variety of different courses that include the following:
Coastal Wetlands Management

Environmental Policy and Management

Environmental Impact Analysis

Environmental Science

Marine Biology

Marine Policy and Management

Marine Resources Sustainability
Program Outline
Students in this major must complete 123 credits in the program, which usually takes about 41 months to complete. All of these courses are available on campus or online for the ultimate convenience.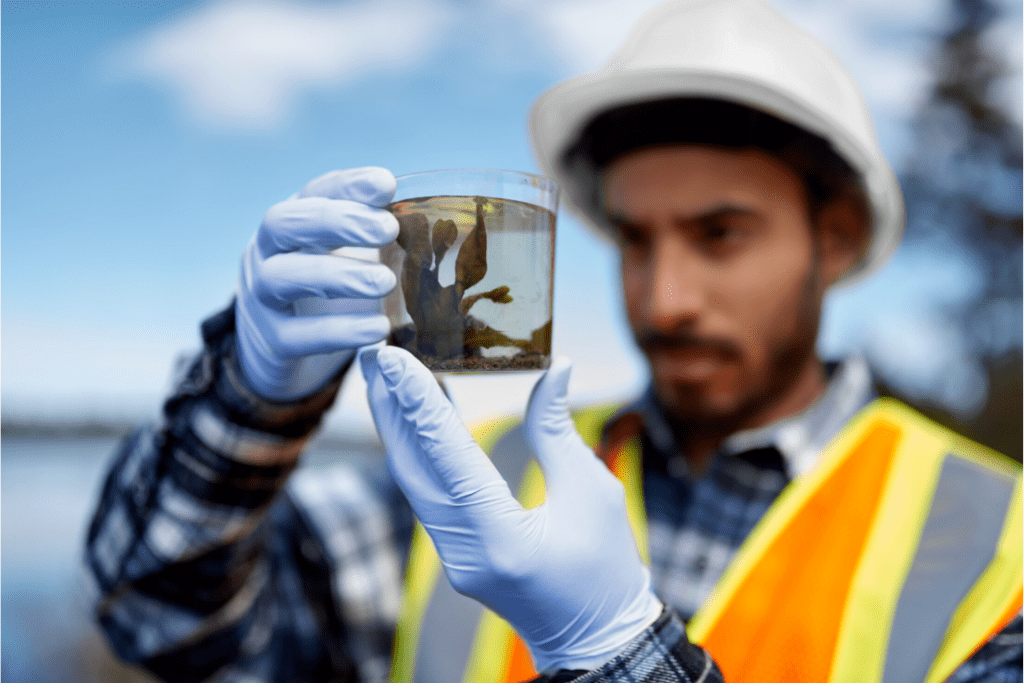 General Education (30 Credit Hours)
These undergraduate education requirements include a general upper-level study of the basics such as English, math, science, fine arts, communications, and computers. Many students complete most of these during their first year of study at Everglades University.
Lower Division Required Courses (18 Credit Hours)
These introductory classes help students learn the basics of marine biology and environmental management. These classes are usually taken during the second year of school.
Interdisciplinary Studies (21 Credit Hours)
Prior learning credit is available to fulfill part of the multidisciplinary studies after talking with the Dean of Academic Affairs or Associate Dean. Students can take 7 courses of study (as discussed with your advisor) or a mix of classes. These courses include an introduction to marketing, macroeconomics, and negotiation communications. Most of these classes are taken during the 2nd and 3rd years of study while attending Everglades University.
Upper Division Required Courses (54 Credit Hours)
These upper-level courses will help students achieve higher learning in the marine management program. The bulk of learning in this program stems from these advanced courses. Students will study important aspects of marine management careers that include business ethics, U.S. Environmental Policy & Management, and GIS Data Analysis and Mapping. Other courses include many management classes that speak to environmental technology, marine policy, and coastal wetlands.
Marine Management Careers
There are plenty of careers for those students in the marine management program. 
Environmental Scientist
Those graduates who like working in a laboratory and conducting experiments will enjoy a career as an environmental scientist. This profession allows you to work in marine areas as well as work to help protect those areas from outside influence. Environmental scientists make an average of $71,000 per year, and the industry is expected to grow by 8% through 2028. 
Marine Biologist
Some students may be able to become marine biologists in the future. Marine biologists care about aquatic plants and animals, gather information, and perform experiments to test the health of these ecosystems. Marine biologists make an average of about $63,000 per year, and the industry is estimated to grow about an average rate of 5% through 2028.
Fisheries Manager
Working with fish and other marine animals is an important career. A fisheries manager oversees the activities at fisheries that collect, grow, and harvest seafood. They are in charge of monitoring the fishery as well as making sure that workers are trained and have the knowledge to care for marine life properly. 
In Florida, the average fisheries manager makes about $71,000 per year, with plenty of overtime options available as well. The industry is estimated to decline in growth overall, but there should be jobs available in larger corporations that need managers in this field.
Fish Biologist
A Bachelor of Science Degree in natural resource management sets you up to work for the government. Fish biologists are those professionals who want to work for the National Park Service and preserve marine parks and wildlife. You'll not only help care for marine environments but also have the opportunity to impact how park visitors learn and connect with marine wildlife and ecosystems. Fish biologists focus on the health and wellbeing of fish and usually make an average of $90,000 per year. 
Apply Today
There are plenty of reasons why students interested in marine biology should consider earning their degree from Everglades University. Not only will the program offer strong coursework and understanding of the industry, but you'll be able to enjoy working in a marine environment day in and day out. If you love marine wildlife, as well as working with policies and business, this is the perfect choice for you. Consider contacting Everglades University today about taking the first step to earning a marine management degree.