When looking into a degree in surveying management, it helps to familiarize yourself with the various courses you can expect to take as a student! First things first, you will need to commit to four years of undergraduate-level courses which will teach you the basics of surveying management as a practice.
Surveying Management Skills
Once you complete your degree in surveying management, you will be well-equipped with numerous skills that you might not have had prior to taking the required courses. If you didn't already have these skills in your back pocket, you certainly will after finishing your degree in surveying management. 
As a surveying management graduate, you will more than likely have adopted many of the following skills along the way, such as… 
Analytical 

Detail-oriented 

Good at deducing 

Precise communication 

Formulate strategies

Come up with theories

Strong mathematical abilities 

Excellent with managing time 

Great at hypothesizing 

Familiarity with technology used in surveying 

Calibrating tools and instruments

Well-acquainted with surveying rules and regulations 
Course Requirements for Surveying Management Degree
A typical surveying management degree will require that you complete certain core classes, including but not limited to the following collegiate courses: 
Accounting

Chemistry 

Computations

Construction 

Economics

Geometry

Introduction to Philosophy 

Introduction to Survey Management 

Management 

Physical Science 

Plane Surveying 

Public Land Surveying

Statistics  
For a complete list of courses for a surveying management degree, take a look at the different types of surveying management programs at Everglades University!  
Common Professions in Surveying Management
There are seemingly endless opportunities for people who graduate with a bachelor's degree in surveying management. Five of the most common surveying management professions include… 
Forensic surveyor

Hydrographic surveyor

Environmental land surveyor 

Site management team engineer
Forensic Surveyor 
As a forensic surveyor, you can expect to work side-by-side legal professionals, such as police, detectives, and coroners responding to crime scenes. As forensic surveyors, former surveying management students relive potential scenarios in an effort to figure out how the crime at hand took place. 
From analyzing environmental damage caused by the crime to using clues as a way of determining how the criminal act played out, forensic surveyors use what they learned about surveying the environment to piece together the crime scene in front of them. Forensic surveyors are associated with many legal agencies, including but not limited to the government and law enforcement.
Hydrographic Surveyor
Similar to environmental land surveyors, another profession that many graduates of surveying management courses typically fall into is a career as a hydrographic surveyor. Essentially, hydrographic surveyors are just like environmental surveyors, with the main difference being that hydrographic surveyors focus on bodies of water instead of land regions. 
As a hydrographic surveyor, you can certainly expect to spend a majority of your time mapping out different bodies of water. For example, you may create maps that depict the outlines of coastlines, or the location of rivers, or the depth of oceans, from the surface to the very bottom of the ocean floor. Aside from mapping, hydrographic surveyors take a plethora of measurements as they relate to the depth of water, length of rivers, and degrees of erosion, to name a few examples. 
Environmental Land Surveyor 
Another route many graduates travel with their degree in surveying management is in the direction of environmentalism. If you have a passion for helping the planet and saving animals that are endangered, then becoming an environmental land surveyor may be the right move for you! 
As an environmental land surveyor, duties include examining the outcomes of natural disasters, looking for regions that are in dire need of surveying, and analyzing parts of the world that are knowingly contaminated by chemicals, such as oil spills or man made compounds.
Site Management Team Engineer 
A surveying management engineer is arguably one of the most relevant job opportunities for post-college surveying management majors. Engineers on surveying management teams are responsible for advising other professionals who are taking care of other duties on-site, so not only are they engineers, but they are points of reference for other people working on-site, too. 
More often than not, in order to be hired as a surveying management site engineer, potential employers will require that you hold a graduate degree in surveying management. As always, the hiring process takes place on a case-by-case basis, so feel free to apply to an open site engineer position even if you do not have a graduate-level surveying degree. 
Does a Career in Surveying Management Sound Like a Dream to You? 
Figuring out which major you're interested in studying is step one. After you select a career path, the next step is to determine where you will attend classes and which accredited university you plan to graduate from, which is no easy task!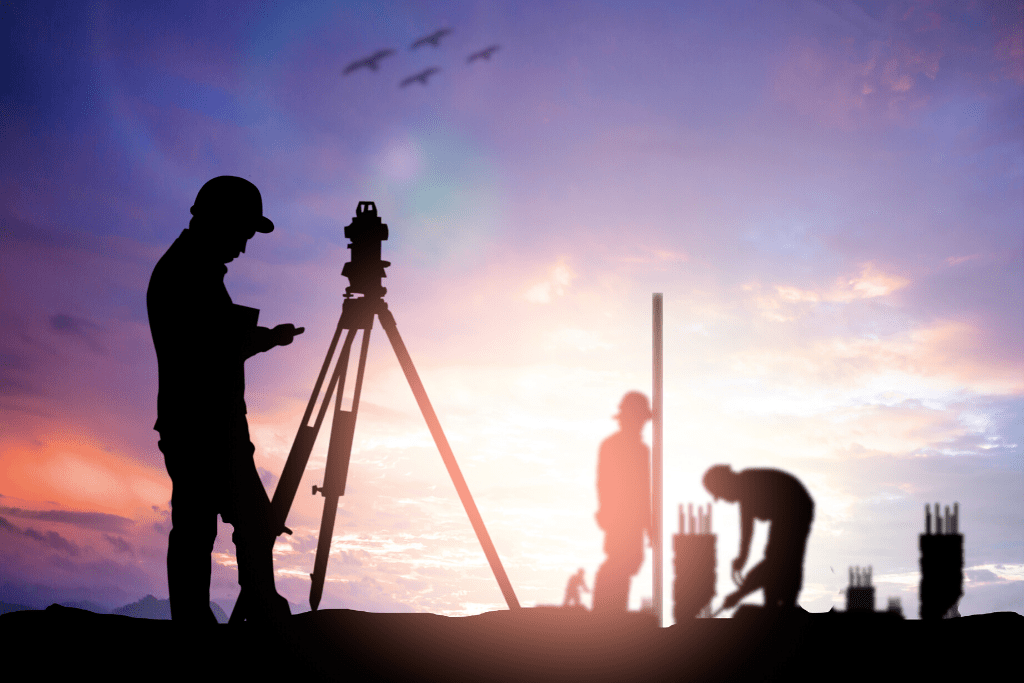 If you've decided that a surveying management degree is an educational path that suits you, consider looking into a degree from Everglades University! Along with five physical campuses in Florida, Everglades University also offers online courses for your convenience. This way, you can apply for either in-person or online courses in surveying management. 
Whether you elect to take surveying management classes on campus or study surveying management from home, Everglades University is an accredited educational institution that will set you up for success! With a degree from Everglades, you'll be more than ready to fulfill your surveying management dream, no matter which job you ultimately take. Contact us at 888.854.8308 or apply today!