Airport operations encompass all of the processes involved in an airport to ensure your experience runs as smoothly as possible. This includes airport customer service, TSA, gateway operators, and more. Given the often busy nature of airports, proper operations are integral to ensure the thousands of people that flock in and out of its walls make it to their destinations safely. Like many fields, airport operations is a very diverse industry with a plethora of opportunities to be explored. There are four main segments of airport operations.
Each plays an important role in the full functionality of an airport. Without an airport operations department, plenty of missed flights, poor security checks, and overall chaos would ensue. Let's delve more into this exciting and dynamic field.
Types of Airport Operations
Within an airport, there are generally four divisions:
Landside operations
Airside operations
Billing and invoicing
Information management
Here's the breakdown for each.
Airside operations
Those who work airside operations oversee the airfield, ramps, safety, and security of the airport. If you've ever looked outside your airplane window before taking off or after landing and witnessed individuals directing vehicles or carrying out duties on the landing, they are working in airside operations. This department works to make sure the entire airside environment runs as efficiently as possible. This includes:
Coordinating responses to airside incidents, accidents, emergencies.
Allocation of aircraft parking and aircraft escorts.
Conducting runaway and taxiway inspections.
Policing airside driving.
Vehicle escorts for companies and contractors requiring airside access.
Day-to-day management of wildlife to reduce the risk of bird interference on aircraft.
Landside operations
Those who work in landside operations have a customer-serviced role overseeing the terminals, concourses, roadways, and properties surrounding the airport. They also conduct the day-to-day operations inside the terminals and parking decks. Like airside, landside deals with safety and security operations. Terminal operations falls under this category. 
Landside operations is crucial to what the passenger experiences while going through the airport. Working in this field, you'll understand the needs of the customers and implement tools to make their experience better. If you believe this industry is for you, it's good to consider the many common positions out there, keeping in mind that these depend on the size and demand of each airport.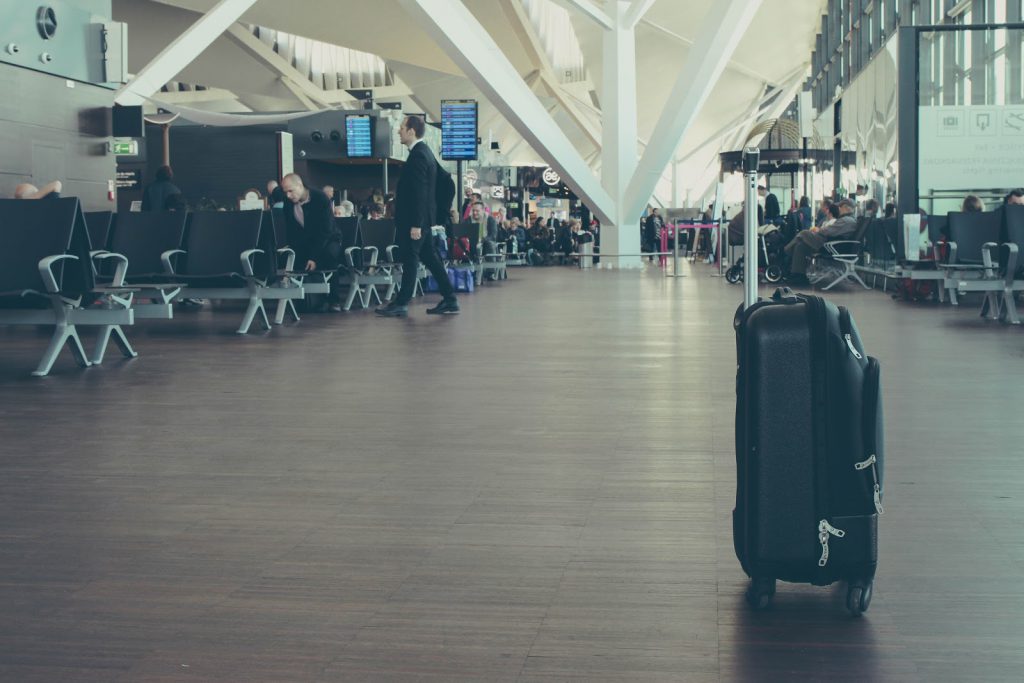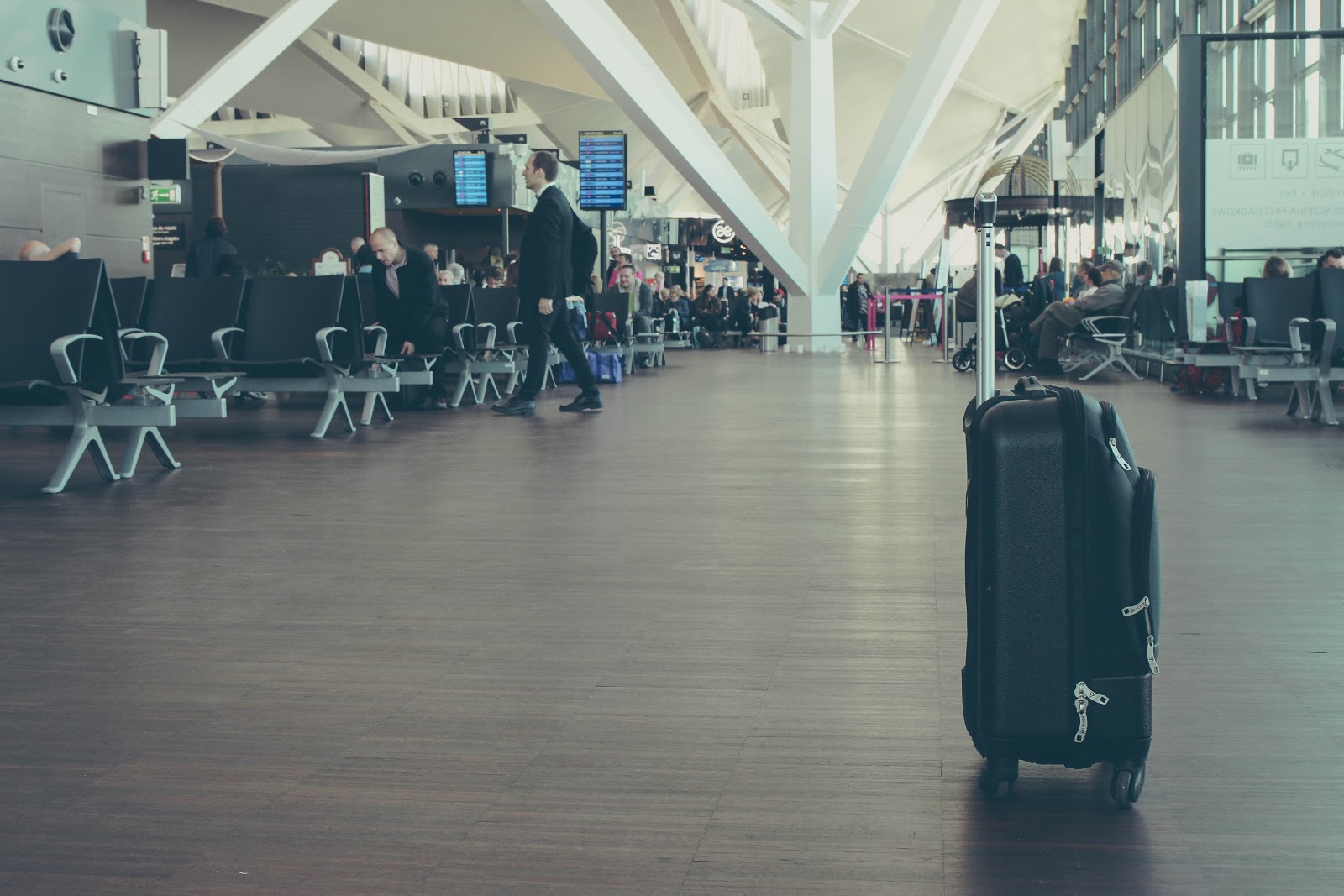 Billing and Invoicing
Individuals who work in billing and invoicing handle both aeronautical and non-aeronautical revenue. Ledger or accounting systems contain information regarding airport finances: flight bills, handling invoices, cash, sales within the airport (points-of-sales), staff payrolls, etc. People in this division typically have a background in business, accounting, or finance.
Information Management
Information management refers to the collection and distribution of daily flight information. People who work in information management store seasonal and arrival/departure information, and keep track of the connection with airlines. This department is integral to the timeliness of flight arrivals and departures and the organization of the flight schedule.
Examples of Airport Operations Jobs
The field of airport operations is full of opportunities. Each position plays a part in the smooth functioning of an airport. These parts come together to make the process run smoothly, like a well-oiled machine. Here are a few positions that one should consider if they are interested in a career in airport operations:
Airport Information Specialist: Working in this position, you'll be responsible for getting information to passengers and employees who need it, and monitoring information centers daily.
Airport Operations Agent: Among other daily tasks, you'll make sure the airport functions properly, monitoring and helping airport operations. You'll help ensure that the airport stays safe and secure, which includes monitoring security systems and airport equipment.
Airport Operations Senior Agent: At the senior level, you'll be responsible for airfield inspections and responding during airport emergencies. This position also requires monitoring airfield related construction projects, surveillance inspections, and airfield fueling equipment, ensuring that everything is up to code and FAA safety regulations. Safety and security are pretty crucial at all levels.
Airport Security Compliance Specialist: This position within airport operations strictly enforces federal regulations. But, this position also involves dealing with airport operations on-demand as they come up. A large part of airport security compliance is working with the local and federal agencies that are present, like Visible and Intermodal Prevention and Response (VIPR), Transportation Security Administration and the Department of Homeland Security. This position will also require you to perform inspections and audits for compliance reasons.
Air Traffic Controller: Work in control towers, approach control facilities, or route centers, coordinating the movement of aircrafts to maintain safe distances between them.
Airport Operations Entry-Level Roles
Some entry airport roles that might not seem related to the bigger picture of airport operations could still be useful for your career goals. For example, passenger service agents check, board and deplane passengers, and is a great gateway job to become familiar with the airport environment and understand the customer experience.
Whatever your role within airport operations, you'll be involved in some capacity in the safety and efficiency of an airport's very demanding ecosystem. It's important to have the necessary training to meet the demands of these professions.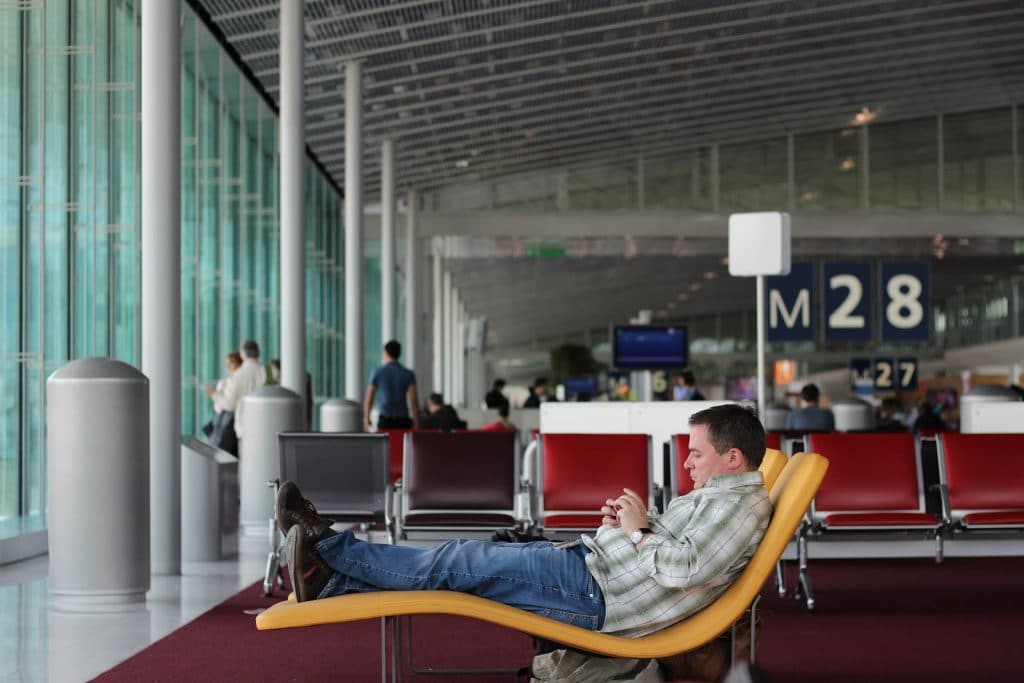 Airport Operations Training
Airline industry leaders like IATA and ACI represent airports and provide standards for airline safety, security, efficiency, and sustainability. They offer training programs for airside operations to understand performing ramp handling services, safety management, the risks of the operations, and airside emergency management.
Airport Operations Education
And while training and certifications are great, having a foundation is what matters for many of the positions outlined above. The industry standard is a four-year degree, preferably in Aviation Management, Business, Public Administration. Want to learn more about airport operations? At Everglades, you can receive a Bachelor of Science degree in Aviation / Aerospace with a Concentration in Airport Operations Management. This concentration gives you a foundation to work with commercial airlines, corporate flight departments, cargo operations or for the airport authority.
If you're ready to reach the next level in your career, Everglades University also offers a Master's Degree in Aviation Science with a Concentration in Aviation Operations Management. Take the next step towards a successful and rewarding career in airport operations. Contact us for more information or questions.