There was a time where a construction manager, superintendent or general contractor earned their titles by coming up through the ranks–years of hard work in the field and hands-on experience.
By the end of the 20th century, technological advancements, software and web applications created a new demand.
Labor specialization occurred in the construction industry, leading to a need for new supervisors and managers to view construction projects from a global business perspective.
THE NEW CONSTRUCTOR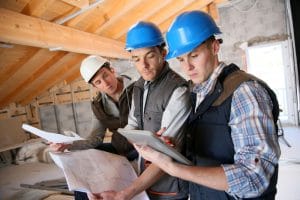 The new constructor is highly educated and charged with coordinating multiple trades and guiding projects' professional stakeholders, such as licensed engineers and architects.
They must view the project at a macro level and leave the micro-management to the individual specialty subcontractors.
Through their education and business acumen, they are not only technical problem-solvers, but they also mitigate risks to the business through obtaining a construction management degree.
Job requirements include evaluating construction methods to determine the cost effectiveness of plans, negotiating revisions to contractual agreements and creating project schedules using computer software to disseminate the logical steps of the construction activities.
This is not to say that field experience is no longer needed to be a successful construction manager. However, more focus is being placed on being able to couple trade experience with the knowledge obtained from a university education and, again, obtaining a construction management degree.
BENEFITS OF HIGHER EDUCATION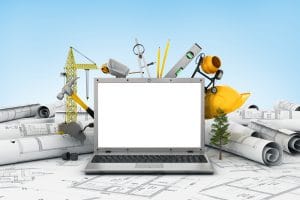 Tammy Good is an example of the benefits of degreed learning in the construction industry.
She began her career working in the field as a city water treatment inspector and field laborer for the small town of Howey in the Hills, Fla.
After many years of field work, she was encouraged by her supervisor to go to school for her associate's degree in Civil Engineering.
After obtaining her degree, Good acquired a higher paying job with the city of Pompano Beach, Fla., where she continued her education.
She had the foresight to see the changes that were occurring in the industry. She was promoted after every degree and certification she achieved and is now an engineer with the city of Pompano Beach, where she manages local government and municipal construction projects from the design phase to project closeout.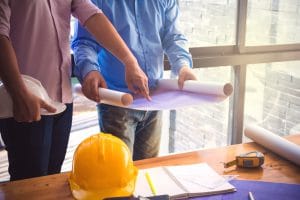 "A good construction manager is a good leader, and leadership skills are taught at the university level for many professions. Education helps an individual become well rounded," says Good, who is also a construction management professor in Florida.
"As a construction manager, you need to have knowledge of the entire construction project in order to lead specialty trades by not so much an understanding of the technical aspects of their jobs, but by holding them accountable for their contractual obligations to the project. Interpreting project specifications, scheduling and contracts are a large focus of the construction management curriculum."
According to the Bureau of Labor and Statistics, professional job growth within the construction industry is expected to increase by 12 percent between 2012 and 2022. Colleges and universities will undoubtedly continue to expand their offerings within this field by offering a construction management degree or something similar.
Read orignial article on Construction Executive.
How Everglades University Can Help
We offer multiple degrees related to the field.
We offer an undergrad Bachelor of Science Degree in Construction Management
Some Example Courses You'll Need To Take Are:
Codes and Standards
Soil Mechanics for Construction
Managing a Construction Project
Construction Law
Construction Management Capstone Course
We also offer a graduate MBA Degree concentrating on Construction Management
Some Example Courses You'll Need To Take Are:
Strategic Management of Construction Organizations
Advanced Construction Estimating
Construction Scheduling and Planning Strategy
Legal Aspects in Construction