For many aviation professionals, their fascination with flying began early in life. Whether it was the hustle and bustle of a busy airport, the rush of being above the clouds, or simply shaking the captain's hand — it left a lasting impression.
Have you been thinking about a career in aviation management? Learn how a bachelor's degree in Aviation can help you understand the industry as a whole, find your focus, and position you for a management role in this exciting field.
Aviation Management: The Business of Flying
Aviation management deals with the business and operational aspects of airports, commercial airlines, business aviation, unmanned aerial systems (UAS), and other aviation-related organizations. An aviation manager is someone with a broad understanding of the aviation industry along with practical business training to manage a successful and profitable operation.
With so many potential employers and specialties, your career options are quite diverse — probably well beyond the traditional careers that come to mind. Here are a few examples to give you a sense of the possibilities.
Chief Operations Officer for a small domestic airport

Air Traffic Controller or Aviation Safety Inspector (employed by the Federal Aviation Administration)

Maintenance Station Supervisor for a subcontractor to major airlines

Director of Customer Experience for an airline

Drone Pilot at a large construction firm

Marketing Manager for a large international airport
As you can see, your choice will depend on your interests, skills, personality, and previous experience, as well as your decision to pursue specialized training by the Federal Aviation Administration and whether you want to get your pilot's license.
But what if you're unsure about which path to take?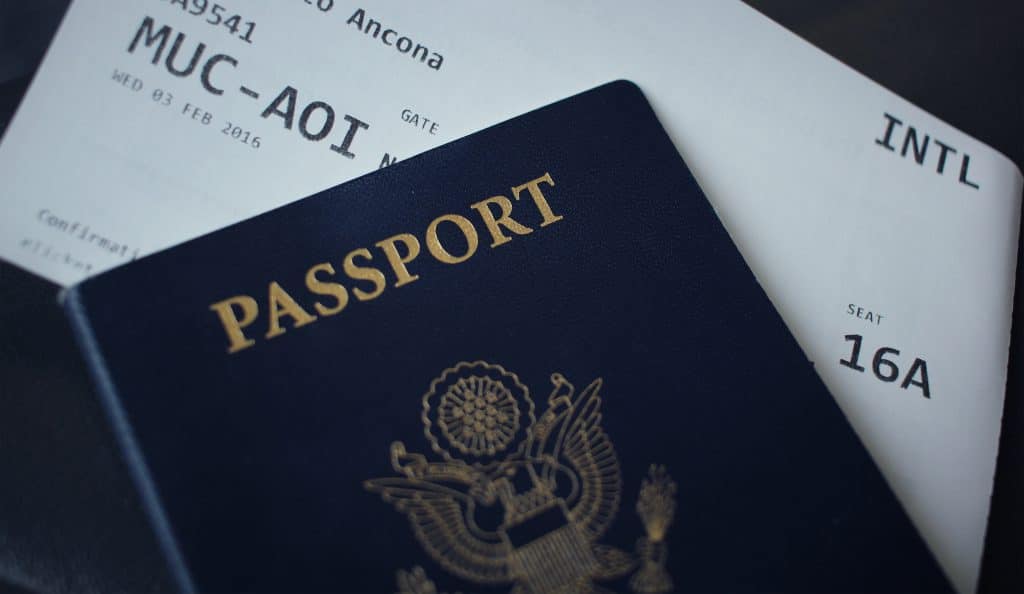 Bachelor's Degree in Aviation: Your Starting Point
If aviation is your passion, but you're not sure where you fit, an aviation management degree will give you the opportunity to try out different roles, learn more about the industry, and see what feels right. You don't have to make a decision about your specialty right away. If your goal is to be in a management position, this will almost certainly require a bachelor's degree (unless you have many years of experience), so it's a good first step — and a great investment in your future.
When evaluating bachelor programs in aviation management, look for schools that offer four components:
General Education
You must be an excellent communicator to succeed in a management role, regardless of the field you choose. All Everglades University bachelor programs have requirements in English, Communications, Psychology, and Speech. These courses, along with others in core areas like computer applications, mathematics, and algebra, provide students with the building blocks for their advanced education.
Foundation in the Aviation Industry
The aviation industry depends upon an enormous, interconnected workforce around the world. For this reason, professionals in this field must understand how all the pieces fit together to be effective as managers. Seek out a program that offers a broad-based curriculum, so your knowledge and insights will put you on a quick path to advancement. The Aviation program at Everglades offers courses such as Introduction to Aeronautics, History of Aviation, Introduction to Aviation Security, Air Traffic Control, Airport Management, Aviation Maintenance Management, Aviation Safety, to name a few foundational courses.  
Foundation in Business Operations
All aviation management careers require a business mindset. You may be an expert in aviation, but if you don't have a strong grasp of business principles, you won't be able to lead teams, drive strategy, or manage financial operations. Our bachelor's degree in Aviation provides a solid business foundation with courses such as Critical Thinking in Business, Writing for Managers, and Project Management. Those who choose the Management specialization will also take courses like Accounting Principles, Financial Management, and Human Resources Management. You'll be well prepared to tackle the business issues specific to the aviation industry.
Specialization Options
Once you complete your first or second year, you'll have a clearer sense of where you belong in the aviation industry. Look for a bachelor's program that guides you through this decision-making process and has specializations to focus on your area of interest. At Everglades University, the Aviation program has seven specializations, which include: Aviation Safety, Management, Aviation Security, Unmanned Aerial Systems, Airport Operations Management, Flight Operations and Aviation Maintenance Management. These specializations position you better for specific jobs after graduation.
Other Considerations
It's important to see if the school will allow credit for prior learning, particularly if you already have FAA certifications. Everglades University welcomes students with on-the-job experience who want to advance their career by obtaining a degree.
Need the convenience of online learning? The advancement of new technologies makes online degree programs much more feasible. With a hybrid on-campus and online program, Everglades University is one of a few accredited schools to offer an online bachelor's degree program in Aviation.
Internships and Networking: The Key to Finding the Perfect Job
Internships
If you don't already have work experience in the aviation industry, it's important to find an internship before you graduate. As with any field, employers are seeking new graduates who can get up to speed quickly. Having relevant professional experience on your resume will give you a definite advantage.
Talk early and often with your academic advisor to research potential internship locations. They should have resources for local airports, airline headquarters, or other aviation-related companies nearby that partner with the university. If you can travel to Washington DC, you might also check out the internship opportunities at the Federal Aviation Administration.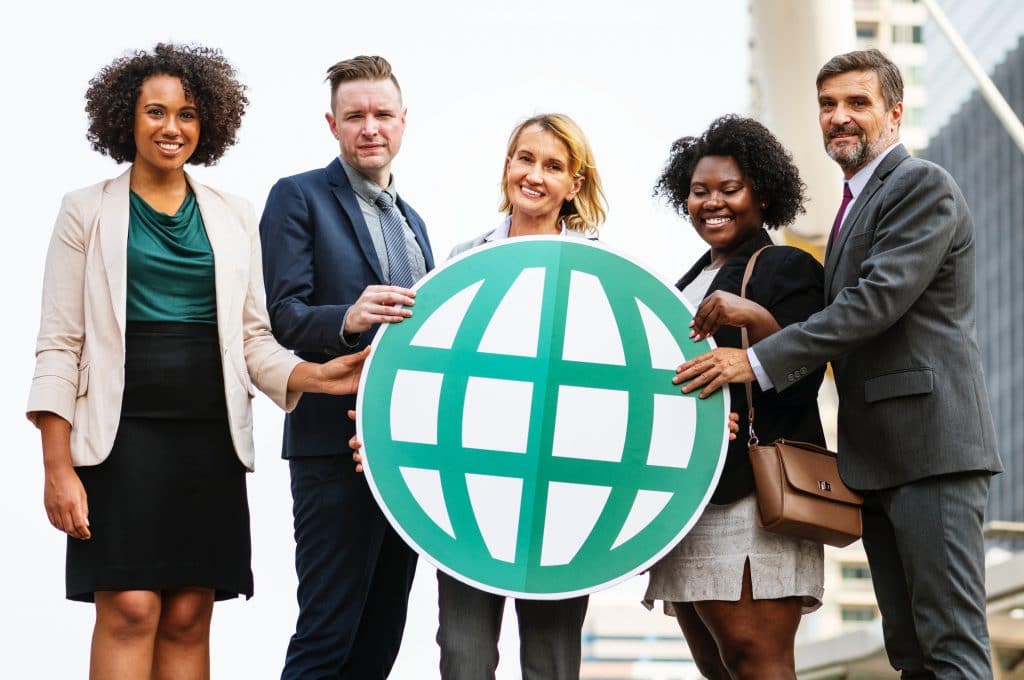 Networking
Networking is quite possibly the important part of your job search. Many students don't realize that you can join professional associations before you graduate. This is a great opportunity to learn more about the types of jobs in the field and get expert advice from seasoned professionals. You might even get a private heads up about a job opening. Here are three options:
American Association of Airport Executives (AAAE)

– AAAE supports airport executives at every step of their career. If you plan to work for an airport, this is an organization you must join. To apply, you must be engaged in full-time undergraduate study of airport management or related field, at an 

accredited university

.

National Business Aviation Association (NBAA)

–

The National Business Aviation Association is the leading organization for companies that rely on general aviation aircraft to help make their businesses more efficient, productive and successful. NBAA welcomes recent graduates of an aviation management program at a reduced rate.

International Air Transport Association (IATA)

– While this is not for individual membership, it's an important organization to follow for training and networking. This is the trade association for the world's airlines, representing about 290 airlines or 82% of total air traffic.
Aviation Career Prospects: No Turbulence Ahead
Here are a few statistics that will give you even more confidence to pursue an aviation management career.
According to

Airlines for America

, the airline industry drives 1.5 trillion in US economic activity.

The

International Air Transport Association (IATA)

recently published the results of a global survey, reporting that aviation jobs will have significant growth heading into 2019. In addition, they expect 7.8 billion passengers to travel in 2036,  doubling the four billion expected to fly in 2017.

The aviation jobs site

JSfirm.com

predicted 2018 would see a doubling of aviation industry job growth compared to 2017.
If you have a passion for aviation and aspire to be a leader in the industry, a bachelor's degree in aviation management is your first step. Contact Everglades University to get started.