If you've always been fascinated by first responders, disaster relief organizations, and search and rescue teams, you might be considering a disaster or crisis management degree. But before you leap, you need to know what opportunities you'll have once you graduate.
Fortunately, it's an excellent time to join this field. Let's talk about how disaster and crisis management is growing as a profession, what you'll learn in a bachelor's degree program, top career options, and how to stand out as a recent graduate.
Disaster and Crisis Management – A Growing Profession
Where Emergency Management Began
Just 20 years ago, the field of disaster and crisis management looked quite different. Most emergency managers came from backgrounds like fire, law, and military. They typically grew into their roles through field experience since there were no standard requirements.
New Threats Prompt Change
Catastrophic events like 9/11 and Hurricane Katrina were a wake-up call to public officials. Since that time, the effects of climate change have only increased the urgency for well-trained, coordinated emergency response teams. The government responded to these risks by funding more resources for staff, training, and technology. 
Standards Emerged
Universities throughout the country began to develop formal disaster and crisis management degree programs. At present, the Federal Emergency Management Agency (FEMA) lists 70 colleges that offer some version of emergency management training. Plus, there are now numerous certification programs available through professional associations and government agencies.
A Bright Outlook
The US Bureau of Labor Statistics (BLS) reports that this field's jobs will grow 4 percent from 2019 to 2029. The importance of preparing for and minimizing the risks from emergencies will keep demand strong.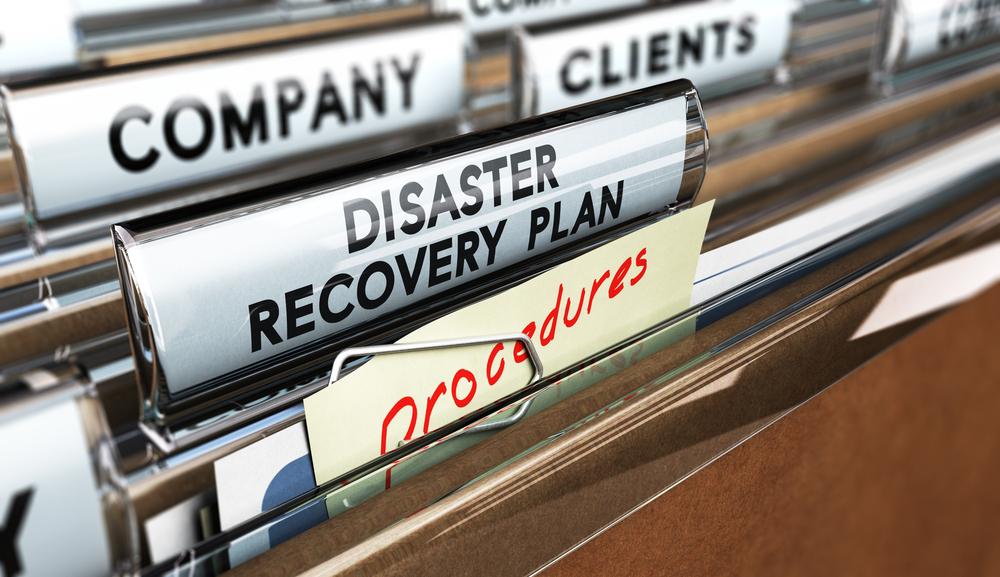 What You'll Learn in a Disaster and Crisis Management Degree Program
Graduates of Everglades University's Bachelor of Science degree in Crisis and Disaster Management will receive a well-rounded education that encompasses all aspects of emergency management. Coursework includes essentials such as:
Basic Emergency Planning

Community Disaster Mitigation and Recovery

Emergency Preparedness and Response

Hazard Analysis and Risk Assessment

Emergency Operations Center (EOC) Operation and Design
We also focus on how crisis and disaster management professionals communicate with the public, which is critical in this field. Upper-level courses include:
Emergency Management and Public Policy

Disaster and Society

Crisis and Disaster Management and Public Outreach
And to give graduates an extra edge, we include more specialized courses to prepare our students for work in various settings like hospitals, businesses, and the federal government.
Crisis and Disaster Psychology

Disaster Health Management

Business Continuity Planning and Management

Terrorism and Homeland Security
Lastly, but equally important, students will learn critical business and communication skills. After all, emergency management is now a professional role, interacting with all levels of government, business, and the public. Our program includes courses such as:
Critical Thinking in Business

Effective Team Management

Human Resource Management

Relationship Management

Writing for Managers
Disaster and Crisis Management Careers
Emergency Management Generalist
In a disaster, an Emergency Management Specialist or Director makes sure the public has access to necessities (like clean water, food, sanitation, first aid, and temporary housing) and coordinates clean-up efforts. But before a crisis ever occurs, they're busy planning for these events, educating citizens on what to do, and practicing emergency responses for every type of disaster. 
Specialized Disaster and Crisis Management Careers
Employers may be large enough that they've broken the skillsets into separate positions. Pay attention to what you enjoy most during your classes, so you can decide how you'd like to proceed. Here are a few examples of what you might see with the title of coordinator, manager, or specialist.
Emergency Preparedness 

Disaster Assessment 

Hazard Mitigation

Emergency or Disaster Training

Emergency Operations Center
Alternatively, employers may have specialized needs based on their population. 
Business Continuity Planner

– Ensures that a private company can return to normal operations as soon as possible after a disaster.

Disaster Recovery Manager

– Focuses on an organization's IT aspect, ensuring critical data is protected, and capabilities get restored quickly.

Disaster Volunteer Coordinator

– Recruits, screens, trains, and manages a team of disaster relief volunteers at a nonprofit organization.

Hospital Emergency Preparedness Manager

– Responsible for the safety of a hospital campus in an emergency.
Disaster and Crisis Management Employers
Since the field of emergency management is still evolving and has many parts, you'll find opportunities in all levels of government and a variety of sectors, including education, healthcare, and private business. 
Let's break down where you might find work after graduating.
The federal government

– You could find a career within the Department of Homeland Security, Federal Emergency Management Agency, or the US military. Other federal agencies, such as the Department of Transportation and the Department of Natural Resources, have emergency management roles.

State and local government

– Every state, county, or city will have emergency management departments. Depending on the size, they may be generalist roles.

School districts, universities, and colleges

– They all have some form of emergency management to protect their students, staff, faculty, and visitors.

Port authorities and airports

may overlap with federal government positions like TSA, but they're likely to have their emergency planning department.

Private businesses

– As noted above, most large organizations refer to emergency planning as business continuity or disaster recovery.

Hospitals and long-term care facilities

– They're required to have emergency plans by law and must prove compliance.

Nonprofit disaster relief organizations

– Charities like the American Red Cross and Direct Relief International may rely on volunteers, but they have a large workforce of emergency management professionals.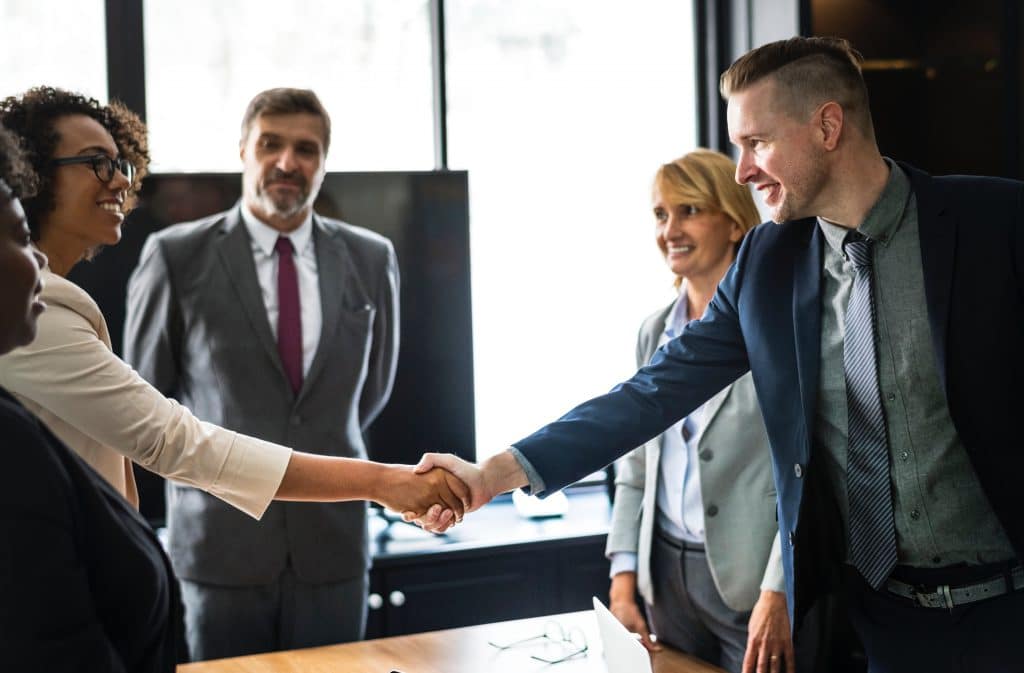 While emergency management is often associated with the government, there are just as many private sector opportunities. Many companies have business continuity managers to return to normal operations after a disaster quickly.
How to Stand Out as a Candidate
Add Certifications to Your Degree
Having a bachelor's degree is a definite must for advancement in this field, especially with the push to formalize this field's standards. You can give yourself more of an edge by pursuing additional certifications through respected organizations like FEMA, the International Association of Emergency Managers, and the Disaster Recovery Institute International.
Get Hands-on Experience
To make an impression as an entry-level candidate, you must have some practical experience. After all, we're talking about crisis and disaster management. Employers want to know you can handle the pressure of a real-life situation. You can do this by pursuing an internship or volunteering for a nonprofit that provides disaster relief. You might also consider joining local fire and rescue organizations.
Network in Your Industry
Knowing someone gives you an advantage regardless of your field. And with the growth of emergency management as a profession, there are more organizations than ever. In addition to the ones noted above, you may want to check out resources for special groups like Emergency Management Organization for Women EMPOWER and the National Resource Center on Advancing Emergency Preparedness for Culturally Diverse Communities.
—
How to Get Started
Begin your crisis management career journey at Everglades University (EU). There are plenty of reasons to study at EU!
Apply Online
It is easy to start your education in crisis and disaster management. Simply apply online and answer questions about your educational background and career goals. Our friendly admissions counselors are happy to help in any way possible. Learn more about the required classes for this degree and the monthly class schedule that allows students to start their education any time of the year. 
There is no need to wait until the next semester begins at Everglades University. Take the first step towards your crisis management career today by applying online.
Study Where You Want
At Everglades University, we offer all degree programs both on-campus and online; you can earn your degree in crisis and disaster management from the comfort of your very own home. Our capable staff and professors are experts at teaching students online and understand that communication is key to your success. For those students who prefer to learn in person, our multiple beautiful campuses feature small class sizes and friendly professors.
Award-Winning Education
Everglades University finds itself on many awards lists year after year. Our dedicated staff and professors work hard to cultivate degree programs that continue to make waves. Here are just a few of our recent accomplishments:
2021

Bachelor of Science degree in Crisis and Disaster Management ranked #15 by Intelligent.com

Top 2021-2022 Military Friendly Schools by MilitaryFriendly.com

Ranked #1 in Best Fully Online College by Stacker

Ranked #5 in Safest College Campuses in Florida by Niche.com

2020

Ranked as a 2020 Best College by Money Magazine

Ranked #42 for Best Online Bachelor's Degree Programs by Study.com
Financial Aid Options
There are plenty of ways to fund your college education at Everglades University. Our financial office staff is happy to help you apply for financial aid, scholarships, and grants to help you start. There are both private and public scholarship opportunities available as well. 
Filling out the Free Application for Federal Student Aid (FAFSA) is the first step to finding out more about funding your college education. You can also find plenty of job opportunities on campus for those students who prefer to work while attending classes. 
Prominent Staff and Professors
Everglades University employs professors who have had experience in the field of expertise. Your crisis and disaster management classes are taught by those who have been on the ground for emergencies. They have the educational background and the much-needed firsthand knowledge of how a crisis usually unfolds. Their personal experiences make all of our staff and professors the best in preparing students for a crisis management career.
A disaster and crisis management degree is an excellent investment in your future. Combined with practical experience, you'll be in an ideal position to find a well-paying job that makes a difference in people's lives. 
Contact us to learn more about our Crisis and Disaster Management program and get started in this fulfilling career!